Brady Glasser was last seen two days ago, on June 2nd, in Los Angeles.
UPDATE: Brady reportedly arrived in Beaverton, Oregon (seven miles from Portland) on Tuesday, June 3rd.
His father Adam says:
Brady…I will not rest until I find you! Please call home, we love you so much! 
PLEASE HELP ME!!  My heart is broken & I don't know what else to do. The detectives tell me to be patient but I just can't. I need to know he's safe & bring him home.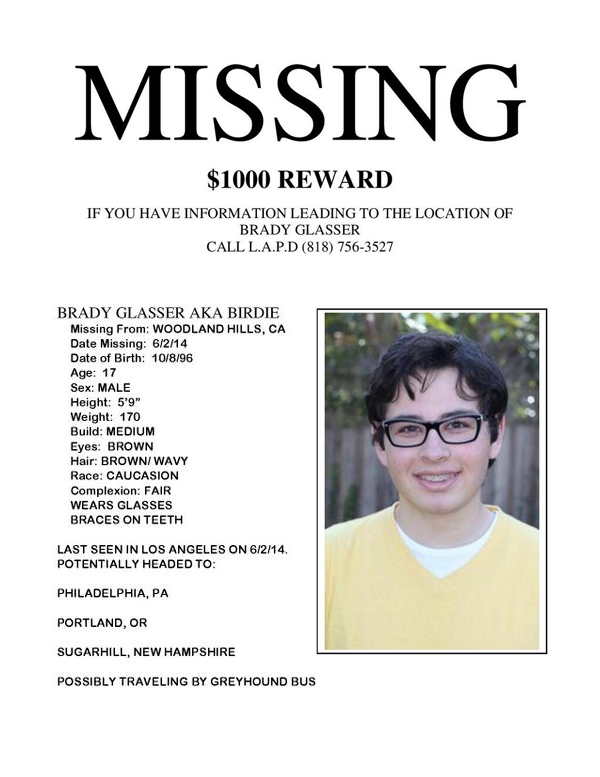 Please help by sharing as much as possible. I'm forever grateful!!   Keep your eyes open in the West Norristown area and the area around 2 Hansen Square in Philly!! Thank u so much for sharing this!
Brady without glasses:
Brady's grandmother, Lila Glasser, thinks he might have been feeling "intense pressure stemming from his upcoming high school graduation." The family believes he might have left town to visit a friend he met online "since he's an avid online gamer."