Recent Articles
BEIRUT: Internet providers are set to block access to six porn websites based on a decision issued Monday by the Lebanese Telecommunications Ministry. Abdel Moneim...
Goedele Liekens, who is also a therapist, will star in show campaigning to change the way subject is taught to UK children Goedele LIekens believes...
A British gay porn star busted at Los Angeles International Airport after he was found attempting to smuggle a half-pound of crystal meth in his...
We hope all our U.S. readers and their loved ones have a fun, safe Labor Day weekend. If you're in Las Vegas, stop in and...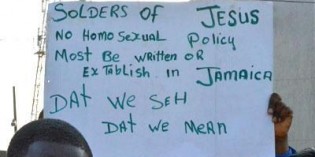 Bullied out of court: A Jamacian says he is dropping a legal challenge to the country's buggery laws out of fear for the safety of...
To live in Tehran, writes British-Iranian journalist Ramita Navai in this collection of true stories, requires one essential skill: lying. "Morals don't come into it,"...
Former Bellator MMA and UFC fighter Jonathan "War Machine" Koppenhaver was booked in the Clark County Detention Center in Las Vegas early Saturday morning, booking...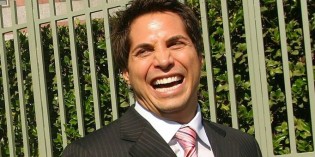 Joe Francis, the founder of the "Girls Gone Wild" video empire has a $500,000 warrant out for his arrest. The city attorney's office said the...
Experience summer romance like it should have been… like it can be right now! True Love films brings you the epic tale, "Summer Lovers" directed...
Veruca James' Tumblr blog It's FINALLY here!!! My Willy Wonka/Veruca Salt parody done HardcoreGangbang.com style, directed by the one and only, Princess Donna! This was...
Two months ago, the women who lead the incredible Downtown Eastside organization Sex Workers United Against Violence (SWUAV) gathered around the conference table at the...
Denver, Colorado - Porn parody label "The XXXL Ray Network" debuts a new segment on it's website GrindhouseXXX.com this Friday night. Titled "The XXX Chair"...
Three blonde beauties from Rick's Cabaret New York girls were the "round card beauties" at the "Broadway Boxing" Show at BB Kings in Times Square,...
As of now, the production moratorium will run until 14 days from yesterday — unless, of course, Thursday's "reactive" test comes back as a "false...