Recent Articles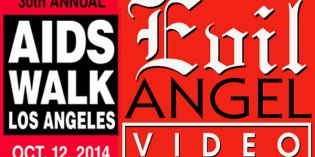 October 12 will mark the 30th year of AIDS Walk Los Angeles—and the 6th time that adult studio Evil Angel has participated in the annual...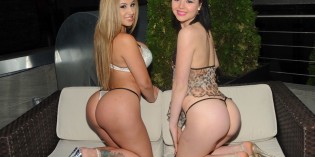 Vivid Cabaret NYC, named one of the "Best Strip Clubs in America" by Travel and Lifestyle guide "Thrillist," held a "Goodbye to Summer" weeklong series...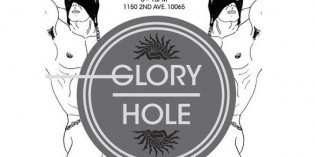 NEW YORK—Legendary adult retailer The Pleasure Chest will bring its popular Gloryhole gala to New York from 8-10 p.m. Saturday, Sept. 27, in celebration of...
A few months ago, a friend told a juicy story about another friend's hookup with a male pop star. "She said she was on her...
LOS ANGELES—Naughty lifestyle expert and author of Naughty Girl's Guide to Los Angeles and the forthcoming Naughty Girl's Guide to Las Vegas Sienna Sinclaire is...
(Dystopian Los Angeles, CA) September 19th, 2019 – You'll see things you people wouldn't believe when the dark, neo-noir future featured in the science fiction...
For Posteriors' Sake When Jen Selter couldn't decide what to do with her life after graduating from high school, she got a job working at...
The second week of 'Couples Therapy' brought the arrival of the final couple — porn queen Jenna Jameson and her boyfriend of only three months,...
Strip clubs are not unfairly targeted under Nevada's live entertainment tax, the state's high court ruled Thursday. A group of eight strip clubs had argued...
Bonnie Rotten's "BonnieLand" is available Friday, September 19, from the young star's studio, Mental Beauty, Inc., and distributor Girlfriends Films. The movie features Rotten's first...
A human rights lawyer has described the horrendous treatment experienced by gay people in Cameroon – where drinking a Baileys could put you in prison....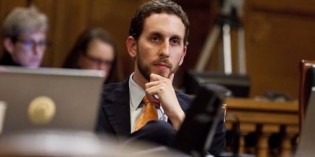 San Francisco Supervisor Scott Wiener on Wednesday became what appears to be the first public figure in the country to disclose that he's taking a...