Adult World is unhappy with the ANC's objection to the opening of a store opposite Parliament in Cape Town, accusing it of censorship.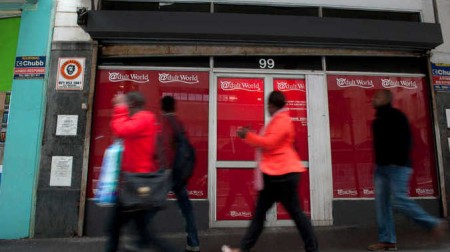 Adult entertainment group Adult World has warned the African National Congress (ANC) not to step back into apartheid-era censorship, following the ruling party's objection to the opening of a store opposite Parliament in Cape Town.
The ANC said on Wednesday, the opening of such a store within the vicinity of Parliament did not augur well for the integrity and standing of such a constitutional body.
It said it would request Parliament to seek a legal opinion regarding the lawfulness of having such a store trading right in front of the institution and also wants the City of Cape Town to explain its decision to permit such business next to Parliament.
But the Adult World group is not amused, with owner Arthur Calamaras saying: "One has to take a step back and question what has been achieved in the 20 years since democracy if pressure can be exerted on a legal business by members of the ruling party.
"With 60 stores nationwide and 400 employees it is incredible that one store is a target for being in a position that some may feel a little bit too public," he said.
A democratic country
The group's spokesperson Sean Newman said the opposition to the particular store by ANC members was a reality that could not be taken lightly in a democratic country such as South Africa, where laws that prohibited the adult entertainment industry were repealed post-1994.
"It begins with a stand against adult material and then opens the door for people with a moral vendetta to begin questioning anything they may feel is unsuitable. That was effectively the censorship board of the apartheid government.
"As a group, Adult World would like to remind the members of the ANC that oppose this entity, that it was the liberation of the country by their party and many others which allowed us to operate a legal business," said Newman.
He said the store will reopen its doors by the end of this week and that it was not correct that the store previously closed down due to pressure from the ANC. It had closed down because they had other stores nearby that conflicted with this entity. Some of those had since closed down and as the owners of the building, it made economic sense for Adult World to "open and create employment".
Newman also refuted suggestions that they were not properly licences to operate in the area, saying in 2004, the original store was issued with all the necessary licenses from the city in order to trade. "They are still valid and are being used for the new venture."
He said the group welcomes the inspection that City officials had indicated will take place at the site.