Brand Ambassador Carter Cruise Crowned Best New Starlet
Airerose Entertainment is pleased to announce that is has been honored with the 2015 XBIZ Award for Best New Studio, its first major award win.
Airerose Entertainment VP Adam H. beams, "We are absolutely thrilled to be recognized by XBIZ in the standout category of Best New Studio. Airerose put out its first release back in June of 2014, and found our stride quickly enough to be nominated with several new companies that really brought their A game this year. This is only the beginning, and we could not be happier."
Carter Cruise, Airerose official brand ambassador and spokesmodel, was also recognized with an XBIZ Award for Best New Starlet.
Adam H. continues, "It is Carter's robust energy, business smarts, and charm that compelled us to bring her on, not only as a girl our talent roster, but as the face and spirit of a brand that means to change the game. Huge congratulations to Carter; we look forward to a very successful 2015."
This is Airerose Entertainment's first XBIZ Award and awards season.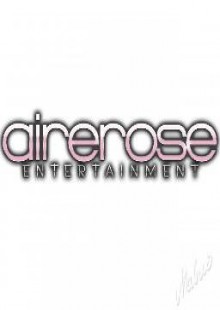 The Xbiz Awards were held last week on January 15, 2014 at the JW Marriot in Los Angeles.  For a complete list of winners, visit: http://www.xbiz.com/news/189917
For order inquiries, please contact Adam H. via e-mail at adam@airerose.com or at 800.999-2483  ext. 1228.
For PR & media information, please contact pr@airerose.com or 800.999-2483 x1582.
Follow us on Twitter to stay up to date with news about Airerose and its stars: @airerose.
View SFW trailers for Airerose's past releases on the Airerose Entertainment Youtube Channel.