Amanda Seyfried would never do full frontal nudity.
The actress' latest role sees her play infamous porn star Linda Lovelace in a biopic of her life, but despite the X-rated subject matter she insists she would never go completely naked on the big screen.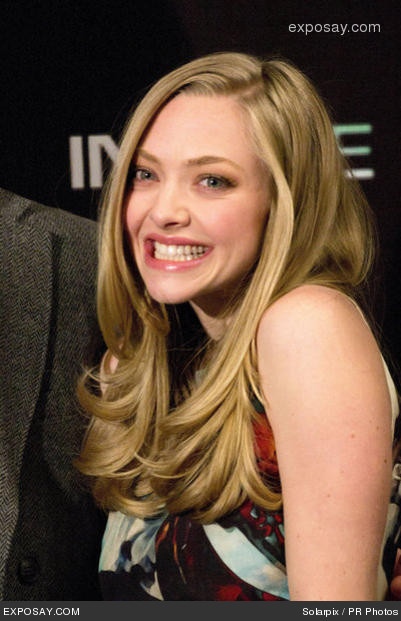 Speaking of Linda's most famous film, 'Deep Throat', she said: "What surprised me about it is the amount of pubic hair! I'm pretty sure I would never do a full frontal in a movie – for personal reasons, I wouldn't really want to show that."
Amanda also ruled out any similarities between her and Linda, saying in real life she is far from promiscuous and would hate to end up with a guy she wasn't completely sure about.
She added to America's Glamour magazine: "I'm terrified of being promiscuous. I don't like the feeling you get when it's not something that you truly want to do, and I hate the emotional abuse you give yourself afterwards.
"It's just uncomfortable when you're with somebody and you're like, 'I don't really know if I'm even comfortable with this. Why did I? Eww!'"
Amanda, 26, is so picky about her men she has even ruled out dating heartthrob Justin Timberlake, who she starred opposite in 'In Time'.
She added: "I think any female that meets him at first is like, 'I want to date you.' He seems so perfect, but you get to know him, and he's a good pal.
"He'll tell you what he really feels. But, you know, he's really famous, which has its downsides."
'Lovelace' is set for release later this year.
Source ExPosay.com