SHANGHAI – A large quantity of porn content found in Apple's online App Store has provoked public anger in China, with some parents calling for strengthened requirements for mobile applications.
It was recently discovered that among the top 10 best-selling e-books available through the App Store, more than half have obscene content. Users also discovered that many free e-books, which are listed alongside children's books, have lewd content.
Many netizens have expressed concern about the content on Sina Weibo, a popular Chinese microblogging site.
"Mengshuomenghua," writing on the microblogging site Sina Weibo, said, "In the App Store, users not only have access to nearly 100 literary works suspected of being in violation of copyright laws, but can also find a great number of pornographic publications listed among the most popular downloads, which is very astonishing."
"Xinfuzhiqian" posted, "Since the departure of Steve Jobs, Apple seems to have gone bad, with piracy and pornography flooding the online store."
A Shanghai resident surnamed Feng said his iPad has almost become a toy for his child, and he is quite worried because inappropriate content available through the App Store is within easy reach of his child.
Apple mobile devices, including the iPhone, iPad, iPod and iTouch, have about 315 million users worldwide and downloads from the App Store have exceeded 25 billion, analysts said.
Pornography has played a confusing role in the history of the App Store. When Steve Jobs introduced the App Store in June 2008, porn was at the top of the list of prohibited content, but Apple fans repeatedly report finding pornographic apps.
When Chinese media extensively reported on pornographic content in the App Store in September 2011, senior managers for Apple China promised to communicate with the US headquarters about the problem, but the company has so far offered no satisfactory reply.
Hu Gang, an Internet expert from the Internet Society of China, said other online content providers, such as the Android Market, also provide apps, books and other media with explicit content.
The online porn problem is under the spotlight now as China has just started a six-month government crackdown on Internet obscenity, including mobile apps.
The campaign, carried out by the country's nine government agencies including the State Internet Information Office, the Ministry of Public Security and the Ministry of Industry and Information Technology, is designed to last from March to August.
China has launched a series of several Internet crackdowns on pornography in recent years. The country started a high-profile crackdown on Internet porn in January 2009, targeting popular online portals and major search engines such as Google and Baidu.
According to the National Anti-Pornography and Anti-Illegal Publications Office, tip-offs about porn Web sites can be rewarded by up to 10,000 yuan ($1,587) each.
"The porn crackdown on overseas service providers like the App Store is especially difficult," said Shen Yuxin, a police officer in charge of Internet security with the Shanghai Public Security Bureau, "because the Apple server is located abroad and is not under Chinese jurisdiction."
Shen said China and the US also have different standards for defining porn. He said their is no clear boundary in China between porn and erotica.
Huang Yuna, spokesperson for Apple China, said Apple requires all developers to sign a contract agreeing to abide by local laws and regulations, but many developers don't abide by the contract, making it hard for Apple to exercise effective oversight.
Many developers find ways to skirt the regulations, making it hard for Apple to efficiently control its content.
Internet user Cheng Yu said, Apple as the platform provider to the porn information, should be blamed for its lack of supervision over the apps.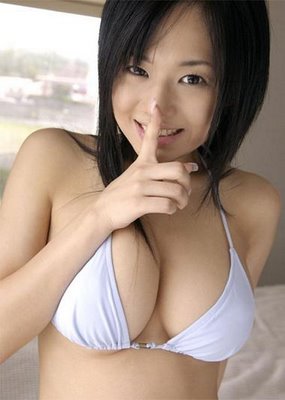 Shen said Internet users should report offensive content directly to Apple and ask them to delete the content.
Hu Gang with the Internet Society of China said, the case of Apple porn apps can be seen as transnational flow of illegal information, suggesting that domestic telecommunication operators can use technical method to block the spreading of information that go against Chinese laws and regulations as well as mainstream ideology.
Liu Chunquan, a lawyer from Shanghai, called for strengthened supervision over domestic software developers to ensure safety and healthiness of application software.