New Jersey – Flirty Aria Khaide will delight fans with her appearance on the new episode of Matt Slayer's podcast "And Now We Drink," now available here.
Aria, whose career has grown in her second year in the industry, talked about how the pandemic brought on new challenges for performers, including content creation in a house full of family. The pandemic also brings memories of industry trade shows and how much she misses her appearances and how wild they can get. Fans will get to know the fun side of Aria, including how she loves gassing up her scene partners, and her love of sports.
Fans can purchase the video of Aria's performance at Anwd.net/videos.
"I was so excited to finally talk with Matt Slayer on 'And Now We Drink,'" commented Aria. "It has been one of my favorite industry podcasts and I had so much fun! It's so nice to talk to someone who knows and understands the industry."
Aria is nominated for an Inked Award in their fan decided category, Perfect Pussy. Fans can vote once a day through February 14th by clicking here.
To see Aria's best content, be sure to subscribe to her OnlyFans. With constant updates and exclusive OnlyFans releases, fans will never lose interest and will only spend $6 a month.
Aria is represented by East Coast Talent and will be available for shoots in Las Vegas February 18th, 19th, and 22nd. Contact ECT or book her directly at BookAK@protonmail.com.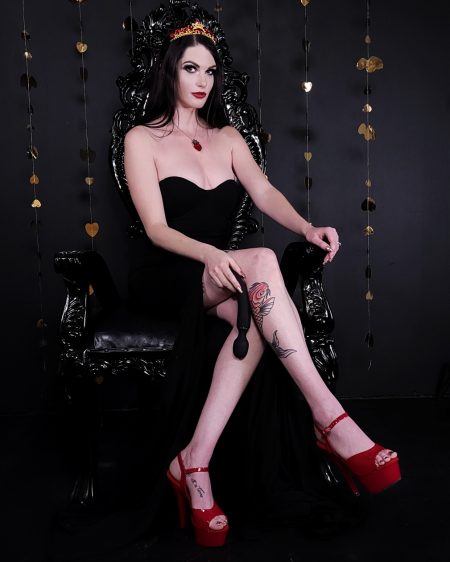 Keep up to date on Aria's career on her Twitter and Instagram accounts, or follow her on Snapchat at aria.khaide. Fans can purchase a subscription to Aria's OnlyFans page, and individual clips are available at her ManyVids, Clips4Sale, and Pornhub accounts. For a complete list of Aria's links visit http://www.xxxstarpr.com/aria-khaide/. To request a custom video, contact Aria at akcustoms4u@gmail.com.
PR for Aria Khaide is provided exclusively by XXX STAR PR. Follow us on Twitter, @XXXStarPR and check out our website, xxxstarpr.com. For interviews or media inquiries, contact xxxstarpr@gmail.com.