VENICE, CA – The demand for ladies who are webcamming and making custom videos continues to increase and Ashley Sinclair isn't just in the right place at the right time, she's going out of her way to give customers everything they want and maybe even a little more.
She is considered to be #1 in the custom video field and she also estimates that she has logged more than 10,000 hours on cam or in open chats since she started camming six years ago at age 18. As she says, it's not something she does to have fun or make a few bucks after work, it is what she does – and she is the best.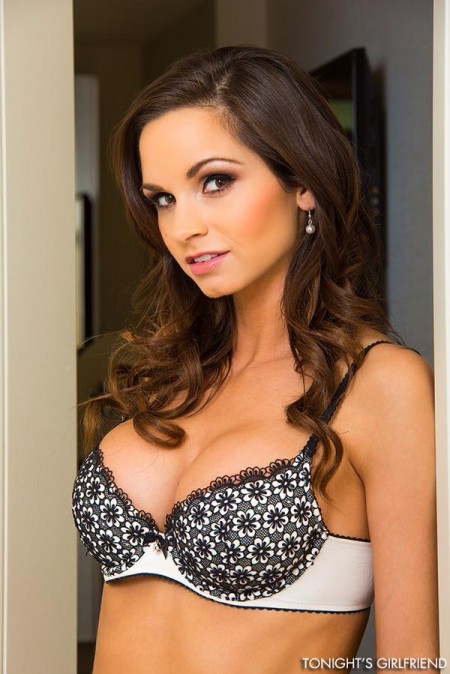 "I spend as much or more time doing cam shows and custom videos as most people do in their full-time jobs," Ashley says. "This is my job – it's not a side gig, it's a career. I'm not the girl next door just trying to make the rent this month. I started out that way, but it has become a brand, a corporation, my fan base is an industry in itself. I actually have a small staff of people that actually take care of a lot of behind the scenes stuff, which allows me to be available to the fans. Not all cam girls have that."
Most of her camming today is done via Skype, which she serves up on a first-come, first-serve basis and does by appointment only. She's developed regular customers who know where to find her and fans new and old can simply Skype message her to get things going. As one of the elite cammers, she likes to consider hers a 5-star experience.
"My goal is to make 'Ashley Sinclair' the ultimate cam girl experience," she says. "It's the experience I want to provide and want fans to walk away feeling. I want to give them something they aren't going to have typically. I want it to be similar to the experience of driving a Lamborghini or Ferrari when you normally drive a Ford or Toyota – not just special, but something incredible, unforgettable."
She prefers Skype to cam sites because it allows her to give an individual experience. Fetish, sexy, whatever they want, she can do it.
"I do their fantasy," Ashley says. "They walk away with exactly what they want so long as they communicate that to me upfront. I encourage people to email me and see if I can do that for them. I love hearing others' fantasies! Eventually they often end up ordering custom videos to watch over and over, too. When they discover that I can really deliver what they want they stick around."
She is also active as a love texter, a service available through www.DreamLover.com/AshleySinclair.
Ashley's cam schedule is 9pm-2am ET/6pm-11pm PST. It is a first-come, first serve basis. Get started by sending her a Skype message (AshleySinclair0). She can also do sessions during the day by appointment.
Ashley was recently named Sexiest Adult Starlet at the Alt Awards and Crossover Performer of the Year at the 2015 Cammy Awards.
Ashley's new company is @MySecretPayment and the website is www.MySecretPayment.com (this is a beta site – still a work in progress).
Fans can now text Ashley – including pics and text messages – at Dream Lover. Go to http://www.dreamlover.com/ashleysinclair to connect with her.
Catch her cam shows 9 pm to 3 am ET nightly (and a free show every month!) on http://iamashleysinclair.com, and contact her for private shows via Skype and to fulfill fantasies with personalized videos (go to www.bookashley.com). She's also available on Verified Call (https://verifiedcall.com/profiles/AshleySinclair) for fans who want to chat with her. She is also available to shoot custom videos. For a free preview of what that can look like go to www.ClubSinful.com. Her adult toy store can be found at www.ashleysadultstore.com.
Ashley produces custom fetish content where the fan is the director. Contact AshleySinclairProductions@gmail.com for information.
Check out her websites, www.ashleyandfriends.com and http://clubsinful.com.
For everything Ashley go to http://risingstarpr.com/clients/ashley-sinclair/. For up-to-the-second updates, follow Ashley on Twitter (@AshleySinclair0).