ClubSinful: This Week's Update Is 'Different' and a 'Must-See'
VENICE, CA – Ashley Sinclair's Pervs on Patrol scene is now available and she's ready to dish about it.
Her second scene for Mofos has this setup: While her boyfriend is away at work she has another friends-with-benefits guy who comes over. This time as they are messing around with the camera and seem on the verge of making a sex tape, her boyfriend comes home early and nearly catches them in the act. As her lover hides in the closet, Ashley is forced to distract her boyfriend so he doesn't find the other guy.
"My lover was in the closet as I fucked my boyfriend's brains," Ashley said. "It's a super-hot voyeur scene that almost has some cuckolding elements to it because he is watching me fuck my man…. but yet, he is kinda my man too. I think most guys wouldn't know what to do in that situation, be mortified or turned on to see their 'girl' fucking someone else. The twist is, I'm actually both guy's girl.
"It's a super hot voyeuristic type scene that almost has some cuckolding elements to it because he is watching me fuck my man…. but yet, he is kinda my man, too!"
The scene hit number one on Mofos and has received tons of positive feedback. Next she hopes to shoot for Mofos' Border Patrol Sex site. She said she loves the idea of doing an outdoor scene with hot law enforcement officers taking advantage of her.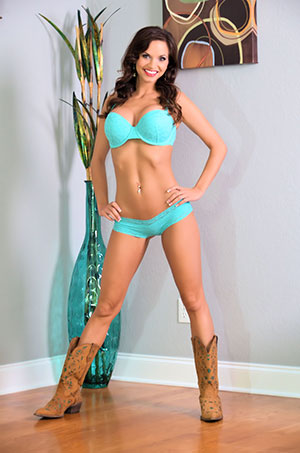 Ashley has very exciting updates coming to her www.ClubSinful.com site. This week the scene is called "Baby It's Cold Outside," which she is leaving a mystery, only saying it's a "must-see" and "different."
Ashley is nominated for Favorite Web Cam Girl in the 2015 AVN Awards. Fans can vote for her at http://avnawards.avn.com/voting/category/9.
Read Ashley's recent ADT interview at http://interviews.adultdvdtalk.com/ashley-sinclair/. Her Mens Mag Daily interview is at http://mensmagdaily.com/ashley-sinclair-mmd-interviews-the-sexy-southern-belle/.
In her spare time she has created her own adult toy store, which can be found at www.ashleysadultstore.com.
Catch her cam shows (9 pm to 3 am ET nightly) and contact her for private shows via Skype and to fulfill fantasies with personalized videos (go to www.bookashley.com). She's also available on Verified Call (https://verifiedcall.com/profiles/AshleySinclair) for fans who want to chat with her. She is also available to shoot custom videos. For a free preview of what that can look like go to www.ClubSinful.com.
Ashley produces custom fetish content where the fan is the director. Contact AshleySinclairProductions@gmail.com for information.
Check out her websites, www.ashleyandfriends.com and http://clubsinful.com.
For everything Ashley go to http://risingstarpr.com/news/?page_id=7451. For up-to-the-second updates, follow Ashley on Twitter (@AshleySinclair0).