Thai health officials Thursday said teenagers who are too embarrassed to choose condoms that fit are partly to blame for a recent spike in sexually transmitted infections (STIs) among their peers.
In a statement ahead of Valentine's Day — a time when Thai officials often issue a flurry of warnings about the potential pitfalls of young love — the kingdom's Ministry of Public Health warned that STIs among 10-19 year olds had increased almost five times in the last ten years.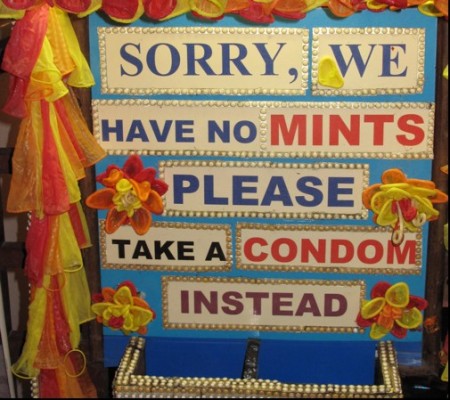 "It is due to the fact that only 43 percent (of teenagers) use condoms — and also because they choose condoms that are too big for their actual sizes and they are afraid they will be mocked for being too small," the statement said.
The ministry added it planned to spend 47 million baht ($1.4 million) this year to distribute more than 43 million condoms to people across the country.
Despite its anything-goes image, Thailand has a conservative streak, meaning that young people are told to abstain from intercourse altogether instead of being educated about using protection.
Read more