Barcelona, Spain – BLACKED.com is excited to announce a four chapter original feature series with Award Winning Superstar Carter Cruise in "Carter Cruise Obsession". To the delight of fans everywhere Blacked.com has brought their members Carter's amazing beauty and talent where she expands her sexual horizons shooting her first interracial sex scenes since she began her meteoric rise through the adult entertainment industry.
Award winning director Greg Lansky said, "Undertaking this big project with Carter was a beautiful experience she's so talented and creative it's really exhilarating working with her. I'm excited to share some of my best work, most of which was the direct result of an inspiring collaboration with Carter. 
It was an intense and amazing time. The whole team at Blacked had lots of ambitious creativity and a borderline-unhealthy level of perfectionism and attention to detail. That's who we are. Perfectionists."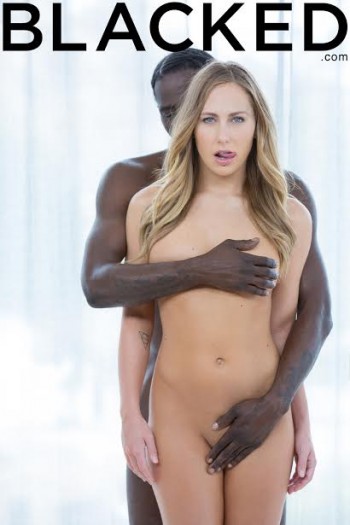 Obsession star, Carter went into how the project came about, "I've worked with Greg Lansky before and we have a solid relationship. His work speaks for itself and I appreciate his work ethic and attention to detail. I was super impressed with Blacked as soon as the company launched, so when the idea of shooting my first interracial project came up, it was a no brainer. Blacked has revolutionized the industry and I'm so excited to be a part of that!" Cruise added, "Of course it was also great working with people who take their jobs as serious as I do – truly, Greg is an artist and everyone who worked on this film really brought their A game. I'm really proud of this project and can't wait to share it with my fans!"
Many major players were involved in the creation of this epic release including not only Carter and Lansky respectively but co-writing the screenplay was renaissance woman, Dana Vespoli.
Vespoli said "It was an honor to be invited by Greg Lansky to participate in Carter's first film for Blacked.com." She went on, "I have a deep admiration of Greg and his work. I feel he's elevated the genre plus I absolutely love Carter…I can not wait to see this movie and I'm very proud to have been part of it."
The fist scene releases live June 10th. As Blacked.com releases a fresh new scene every five days the scheduled "Obsession" episodes will run in line with our regularly released Blacked.com updates.  The entire showcase will release on dvd September 2015 exclusively through Jules Jordan Video distribution.
To view "Carter Cruise Obsession" season trailer click here – http://bit.ly/carterblacked
Follow Blacked.com on twitter – https://twitter.com/Blacked_com