Playboy
The adult entertainment industry is generally thought to be run by men, for men. (FYI: It's not.) However, in times of legal crisis or cultural...
It's that time of year again, Playboy Plus is proud to announce its Cybergirl of the Year 2015, Khloë Terae! Khloë Terae is a 10-time...
Spice Girl Mel B had an hour-long lesbian romp with Luann Lee in a bar bathroom, the former Playboy model claimed. She said in an...
A hot chick is suing Playboy and a golfer for coming up with a cockamamie stunt — placing a golf tee in her butt and...
By Anna Forbes In most countries, the concept of sex workers' human rights has been unthinkable for the last few millennia.  Sex workers are generally...
Former Playmate of the Month Brandi Brandt was extradited from the US to Australia yesterday to face cocaine conspiracy charges. Brandi was Playmate of The...
Many people online Tuesday may have thought Playboy had released a new party school guide that condemns campus rape. Others may have believed the Playboy...
To the relief of soldiers across the country, adult magazines Playboy and Penthouse will still be allowed to be sold on military bases. Frederick Vollrath—assistant...
INTERGALACTIC EXCLUSIVE: TMZ has learned, "Teen Mom" porn star Farrah Abraham will be living out every young girl's fantasy to model nude for Playboy magazine!!!...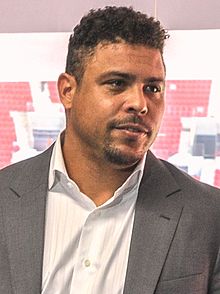 Ronaldo is embarking on a new career – as a porn magnate, it was reported today. The World Cup winner is reportedly hoping to buy...
The woman who became an Internet sensation by auctioning off her virginity for $780,000 now says that she was tricked and exploited — and that...
Playboy magnate Hugh Hefner's wife Crystal Hefner told HuffPost Live Wednesday that she had "no comment" on the couple's sex life. Asked about intimacy in...
Playboy has been fined £100,000 [$160,450 USD] after it failed to protect children from potentially harmful pornographic material. Ofcom said Playboy TV and Demand Adult,...
Two months ago, Catarina Migliorini was auctioning off her virginity to help impoverished children. Now, she's selling nude pictures to Playboy, and there's no further...