A judge said the jury believed a sexual incident with the pony had taken place, but couldn't be sure full sexual intercourse had occurred
Saved by a nose? — MW
A man has been jailed for four years after he was cleared of having sex with a Shetland pony but convicted of outraging public decency.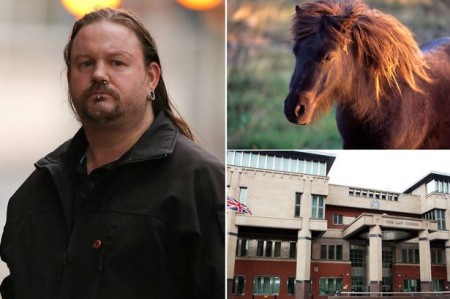 Factory worker Alan Barnfield, 44, was accused of having sex with a pony called Sky in a field near Doncaster, South Yorkshire, in 2012.
Judge Peter Kelson QC told Barnfield he believed the jury had come to their verdicts because it believed a sexual incident with the animal took place in the field, but could not be sure that actual sexual intercourse had occurred.