I've worked at a lot of different retail stores in my life, but I've never had to deal with the level of stupidity of porn store customers. I don't know what it is about shopping in this place that turns people into idiots. Perhaps it's all the blood being diverted from their brain. These are all things that I have to deal with on a pretty regular basis.
Bringing kids into the store. Seriously. This one is probably the worst, and the one we have to deal with the most. No, I don't care whether your kid is 16 months old, or 16 years old. There is no exception here and it is clearly stated on the door in huge letters, yet people still continue to think there's some sort of exception to the rule. What the fuck kind of parent are you? Should I call Social Service? God knows what else you're doing in front of your kid.
Leaving kids in the car/parking lot/on the porch. Okay, so you didn't want to bring them in, but that doesn't mean you can leave them outside while you shop for porn and dildos. You do know that weirdos love places like this, right? Way to leave your child unsupervised in a place like that.
Forgetting how to read. Seriously. I think going through the door somehow impacts customers' reading ability. I don't know how many times I have to answer questions like "what is this?" and "how much is this?" when things are clearly labelled on the packages. Stop being a lazy fuck and read instead of asking me stupid questions, because I'm not going to be nice about it.
Opening packaging. I'm not even lying when I say we have huge bright ass yellow signs all around the store saying "DO NOT OPEN PACKAGING. YOU OPEN, YOU BUY." If you can see the shit right through the plastic, why the fuck do you need to open the box? So you can put your dirty hands all over
something someone else wants to stick in them? Would you want to buy something someone else has done it to?
Asking me what size dildo is right for them. Well, how big is the stuff you normally stick in your ass or pussy? I haven't been there, so I have no idea.
Spending forever looking at the porn and then leaving without buying anything. This isn't a fucking museum. Get your shit and get out. Unless you're the pickiest person in the world when it comes to porn, we have at least one movie or magazine that you'd like to see. And if you're broke, we have stuff for $5 and the internet has it for free. We don't have this shit here so you can look at it and go outside and jack off in your car.
Asking me where to get blowjobs, 'massages', and all that shit. No, I don't have connections to local hookers or "sensual massage" parlors. You're in the wrong town for that, anyway. And even if I did, I wouldn't fucking tell you. Obviously you're too stupid to check Craigslist.
Telling me details about your sex life. I really don't want to hear how much you love sticking things in your ass, how often you bang your girlfriend, how tight your 50-year-old wife's pussy is, or how "big" your dick is. If I wanted to know, I would have asked. Just remember, I'm a stranger, too.
Asking me details about my sex life. It's none of your business if I have a boyfriend. You don't need to know what kind of lubes, toys, or BDSM gear I own.
Calling me to tell me how much fun you had with your new toy. This goes with the above. I mean, come on. I don't want to fucking know.
Hitting on me while I'm ringing you up for porn or pocket pussies. Wait, make that hitting on me at all. I don't know how pretty I am while I'm ringing you up for "Hot Tattooed Girls Take it in the Ass 17" because I don't want to even have to think of you thinking of me while you're watching it.
Forgetting how to use a door. I'm dead serious about this one. We have some customers that will try to push the door and knock when it doesn't open. Hey, do you see that thing sticking out from the door? Yeah, that's the door knob. You turn it and the door magically opens. Crazy, huh?
Buying toys made of unsafe materials. (This one is more of a professional opinion kind of thing.) Yeah, you want to buy cheap shit. I understand that. But do you know that toys made of jelly are fucking disgusting, are bacteria breeding grounds, and are full of gross chemicals? Those anal beads on a nylon string? Good luck getting those clean enough to use again. You'll be back in a month to replace this cheap piece of junk. If I had it my way, we wouldn't even carry them.
Other stupid shit they've done:
Guy asked me to take nude photos of him and to check out his swinger website.
There was a fight in the store because a woman caught her husband with his mistress.
I get asked which movies I'm in. (Do you think I'd be working at a porn store in the middle of this shitty town if I was making that kind of money?)
Come in with a hand full of Pringles to go check out the DVDs.
Tried to bring back used sex toys because they didn't like them.
I'm sure there are things I'm forgetting here because so much dumb shit goes on in the store that I try not to even pay attention to it. I have no idea why people that shop at the porn store act like complete idiots. I'm just glad they're using pocket pussies and disgusting dildos instead of procreating.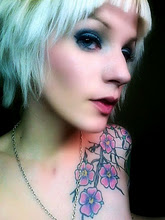 Source: The Dawn Of Debauchery.com