KANSAS CITY, Mo. — A southwest Missouri man was sentenced to 20 years in federal prison Wednesday for holding a young woman captive as a sex slave for six years.
Edward Bagley initially faced 11 federal charges accusing him of enticing an underage girl to be his sex slave, torturing and mutilating her, and allowing others to watch and participate in the torture sessions. In January, he pleaded guilty to one count of using an interstate facility to entice a minor into illegal sexual conduct. Bagley agreed to the 20-year prison sentence as part of his plea arrangement – a deal his victim says will spare her from having to relive her ordeal in public.
"Even though Ed pleaded guilty, he still hasn't told the truth," the woman said in court, reading from a statement.
Prosecutors said Bagley, 46, and his wife, Marilyn, recruited the woman to live with them in their rural Lebanon, Mo., trailer in late 2002 and groomed her to become Bagley's sex slave. The Bagleys have insisted he didn't have sex with her until she turned 18 and that the often-extreme sex acts were consensual, but prosecutors believe it started years before that and was forced on the woman.
"I had no idea he was going to make it an every-single-night thing," the victim said in court as she gave her statement. "It started bad and got worse and worse."
She described how the Bagleys initially showed her images and videos of people practicing bondage, dominance, sadism and masochism – or BDSM – and told her it was fun. She signed a contract on her 18th birthday that Bagley said made her his sex slave for life.
As part of his sentence, Bagley also agreed to pay about $123,000 toward future counseling and medical care for the woman, who's now 27. Attorneys for Bagley declined to comment after his sentencing Wednesday.
The case came to light in early 2009 when the woman, then 23, was hospitalized after what prosecutors said was a torture session. Then-U.S. Attorney Beth Phillips called the case one of "the most horrific ever prosecuted in this district."
Two other men were sentenced in the case Wednesday – Bradley Cook and Dennis Henry. Marilyn Bagley and another two defendants – Michael Stokes and James Noel – will be sentenced Thursday.
Cook, 34, of the St. Louis suburb of Kirkwood received a 20-year sentence and must pay $123,000 in restitution. He pleaded guilty in December 2011 to one count of sex trafficking by force, fraud or coercion.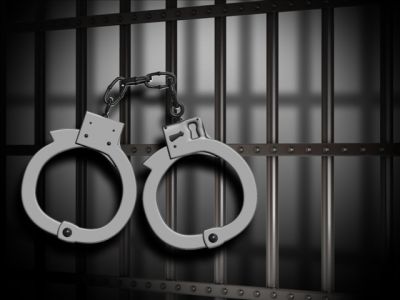 Henry, 53, former postmaster in Nevada, Mo., pleaded guilty in March 2011 to participating in a sex-trafficking conspiracy and transporting the victim across state lines for sexual activity. Of the six defendants, he is the only one whose plea deal didn't specify a prison sentence. He was sentenced to 10 years, $123,000 in restitution and lifetime supervision after he's released.
Marilyn Bagley along with Stokes, 65, of Lebanon and Noel, 47, of Springfield each pleaded guilty to one count of conspiracy to commit sex trafficking by force, fraud and coercion. Marilyn Bagley, 48, is to receive probation and Stokes and Noel five years each.
The victim called Cook the most deviant of all the men who came to Bagley's trailer for torture sessions. Prosecutors say Cook watched her being whipped, locked in a dog cage, tied up and shocked with multiple electrical devices.
The woman said in court that she will never forget "how he laughed while I suffered. Laughed while I cried and begged. Brad Cook is evil. I can still hear his laughter."
As part of Cook's plea deal, charges accusing him of trying to hire someone to kill the woman while he was in federal custody in Leavenworth, Kan., in the case were dropped.
Prosecutors also alleged in court documents that Cook tried to hire a hit man to kill Assistant U.S. Attorney Cynthia Cordes, but no charges were filed. As part of his sentence, Cook is not to have contact – or encourage others to have contact – with the victim or anyone involved with investigating and prosecuting his case.
Source