"I don't want to get women out of porn, I want to get women into porn!"
That's the rallying cry of Erika Lust, and she shouted it from the stage of the Royal Theatre this past Wednesday at a screening of her work to kick off the 10th Annual Feminist Porn Awards. Produced by Toronto sex shop Good For Her, the Awards have grown over the past decade from a small event recognizing a few artists to an international three-day, sex-positive extravaganza of talks and screenings. Today, they draw submissions from around the globe and feature a wider range of gender and sexuality than ever before.
This year also marks Lust's tenth in the industry. Over the years she's witnessed feminist porn emerge as its own genre, but is the first to admit that it'll be while before it can rival the behemoth that is the mainstream pornography industry.
"We're still very much a niche market, but things are changing," said the bubbly Swede in the lobby of the Royal last Wednesday evening. Lust travelled from her hometown of Barcelona to attend the awards and to host a special screening of her short film series, XConfessions.com. Dressed in jeans, a T-shirt and runners, Lust is hardly cultivating a sexpot image for herself. It's a look that reflects her ethos in erotic filmmaking — casual, happy and real.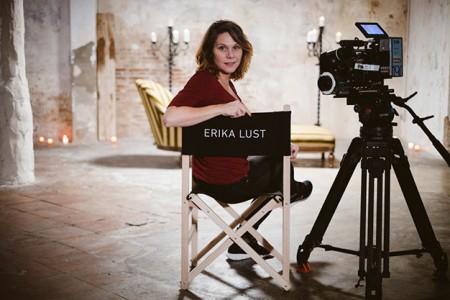 Lust made her first pornographic movie in 2004 as a film school project after noting the dearth of porn that reflected her sexual experiences and desires as a young, feminist woman. She remembers approaching a mainstream studio about the idea of creating porn marketed specifically towards female viewers.
Read more