A GROUP of female rowers have had their page banned from Facebook after their nude calendar was considered PORNOGRAPHY by the site.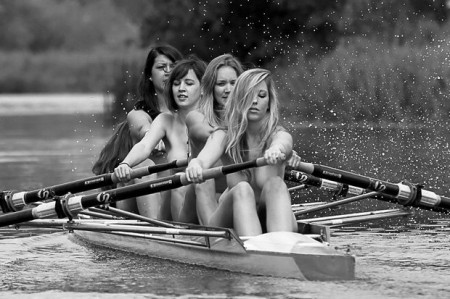 Students from the University of Warwick Rowing Society posed totally naked in an X-rated shoot in a project to raise money for charity.
More than 1,500 cheeky 2014 calendars, featuring 17 starkers students, were sold to help raise more than £3,400 for Macmillan Cancer Support.
But after posting the pics on Facebook to gain more support, the website pulled them down saying the snaps posed "pornographic content".
The photos show the girls frolicking around by the RIver Avon and in their boat house in Barford, Warwickshire, as they show off their curves for the cameras.
Yet Facebook officials deemed the 'Warwick Rowing's Women's Naked Calendar" page as being "explicitly sexual content."
The girls were told the page breached the site's 'nudity and pornography' policy.