LONDON (AP) — London firefighters say they have freed hundreds of people with body parts trapped in household objects in the last three years, including 18 children with heads stuck in potties or toilet seats and 79 people trapped in handcuffs.
The London Fire Brigade speculated that the popularity of erotic novel "Fifty Shades of Grey" may account for a rise in handcuffs-related emergencies.
"I don't know whether it's the 'Fifty Shades' effect, but the number of incidents involving items like handcuffs seems to have gone up," said Third Officer Dave Brown.
Since 2010, London firefighters have treated almost 500 people with rings stuck on their fingers, nine with rings stuck on their penises, and one man with his penis stuck in a toaster.
Rescue crews also helped five people with hands stuck in shredders and 17 children with their hands trapped in toys.
The brigade released the list of incidents Monday to encourage people to be more careful. It advised people to exercise common sense — and always to keep the keys nearby when using handcuffs.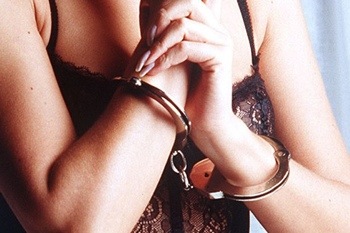 source