Tampa – Fluffy, Owner/Producer of Femdom membership site, TortureTime.com, announces a weekend full of huge updates to coincide with Exxxotica NJ.  These big updates feature appearances from Madeline Marlowe, Penny Poison, Will Havoc, Fluffy, Rocky Emerson and Ivory Soles.
To start the weekend full of big updates, on Friday, October 25th, TortureTime.com is releasing part 1 of a multi part ballet femdom series that will also be made available on BossyBallerinas.com, when it launches next year. The clip reunited Madeline Marlowe with Fluffy, over four years after their last shoot together. That scene for Kink.com's Divine Bitches was also Fluffy's debut for a major studio.
Fluffy said that this scene was a big milestone for him, as it also gave him the opportunity to be the director this time around.  The episode is the start of a recurring ballet femdom series that will feature a lot of recurring characters as well as many new ones.
The class begins like any other, with Madeline caning Penny's underarms and thighs to correct her posture, until suddenly Penny spots Fluffy and Will Havoc invading her private class. Fluffy and Will think they are attending the class to learn how to dance and check out hot women in tight fitting clothing, but they soon learn that they're there for Madeline's star pupil, Penny Poison to relieve some stress. It's not long before Madeline and Penny are teaming up to humiliate the guys.
The second update features Rocky Emerson with Fluffy, and is the first half of a two-part scene. In the video, Rocky has Fluffy restrained to a metal chair with a muzzle and a blindfold fully covering his face, Rocky subjects Fluffy to a tease session that he won't soon forget.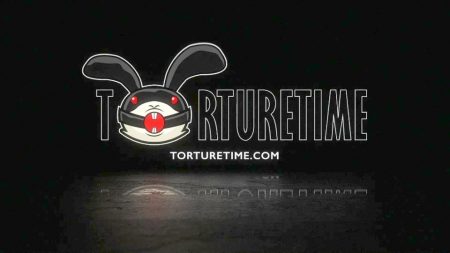 The final update, scheduled for release on Sunday, is a continuation of the Locked Cock Chronicles, a Femdom Male Chastity Tease and Denial series. This week's special video features the beautiful fetish model/pro domme Ivory Soles.
Join TortureTime.com today to lock in the current low rate of $24.95/month before membership prices increase to $29.95/month after 10/31/2019!
Follow Fluffy on Twitter – https://twitter.com/FluffyMK_
Follow TortureTime.com on Twitter – https://twitter.com/TortureTime_com
Are you interested in modeling for TortureTime.com, contact Flurry at fluffy@torturetime.com.
Are you interested in booking Fluffy for a shoot or commissioning a custom clip? Email fluffymk15@gmail.com or visit https://www.torturetimecustoms.com.
If you're interested in joining TortureTime.com's very successful Affiliate Program, register at http://affiliate.segpay.com/wm_join.php?prog=spVIP&ownerid=59690 and then send an email to fluffy@torturetime.com.
PR for Fluffy is provided exclusively by XXX STAR PR. Follow us on Twitter, @XXXStarPR and check out our website, xxxstarpr.com. For interviews or media inquiries, contact xxxstarpr@gmail.com.