Free Speech Coalition (FSC) denounces actions taken by AIDS Healthcare Foundation (AHF) as another misguided attempt to monopolize public health policy by demonizing adult industry businesses LOL Thats some pretty serious stuff right there ..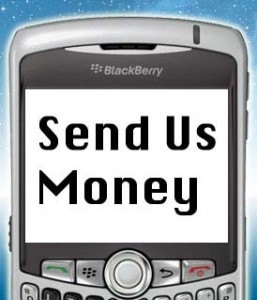 At a press conference today, AHF announced that it has filed a complaint against adult production company Immoral Productions. In response to the latest developments involving AHF's relentless attacks on the adult industry, FSC CEO Diane Duke has issued the following statement:
"There hasn't been an on set transmission of HIV since 2004 – nationwide. Adult film industry protocols are highly effective, which is why it is so preposterous that AHF has spent millions on a problem that doesn't exist. Moreover, AHF has yet to bring forth performers who are not on their payroll and now, an 'anonymous' letter? Countless adult film performers have come out against AHF's crusade as detrimental to their health and their livelihood," Duke said.
"The bottom line is that AHF's efforts will only diminish performer safety, drive jobs out of LA and California and spend valuable tax dollars on a non-issue," Duke added.
As the adult industry trade association, FSC has opposed AHF's special interest campaign for barrier protection use in adult productions since 2007.
In 2010, after a lawsuit brought by AHF delivered a crippling financial blow to the Adult Industry Medical Healthcare (AIM) clinic, which had been the primary source of healthcare services for industry performers. At that time, FSC stepped in to uphold industry-appropriate standards and protocols for production safety and developed the APHSS.org database program, to oversee performer STD testing.
In 2012, after an estimated $6 million dollars in campaign expenditures by AHF, county voters passed the Los Angeles 'Safer Sex' Ordinance for Adult Productions (aka Measure B) by a margin of 57% to 43%. Language on the ballot scarcely stated to voters the proposed barrier protection use, which includes condoms, dental dams, goggles and gloves. Soon after the election, Vivid Entertainment and two performer co-plaintiffs filed suit against the County of Los Angeles, in an effort to strike down the regulation. The case is ongoing.
AHF's anti-adult industry attempts continue with Assembly Bill 332, which was to be introduced in committee today in Sacramento. The bill has been tabled by the Arts & Entertainment committee, but was handed over to the Labor Committee for further consideration.
FSC will continue to oppose AB 332 and the Los Angeles ordinance as unconstitutional and a burden on both adult industry and California taxpayers. If you would like to find out more about the Los Angeles ordinance, AB 332, or how YOU can help fight AHF's big money, special interest campaign, contact info@freespeechcoalition.com and follow us
Source FSC