"Glenn King's ManEaters", the adult director's new show on Radio Temptation, premieres Friday, July 11 at 7PM PST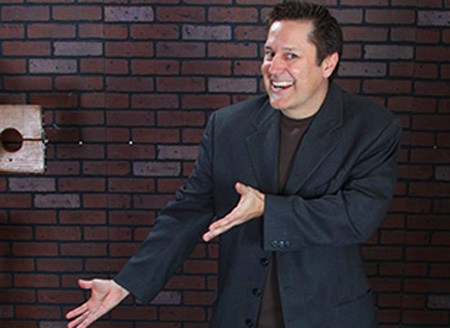 (Los Angeles) Glenn King, one of the top names in Adult Radio, announced today the launch of a new multimedia show on the Radio Temptation Network. The show will be called "Glenn King's ManEaters" and will air every Friday at 7PM PST. It will be streamed online in HD video, and can be viewed live on the station's website at RadioTemptation.com. The program will later be archived for viewing on demand.
"This is the next phase of Radio Evolution for us…", said King, "…our previous show, Evil Angel Radio, needed to grow beyond being Evil Angel Radio. We need to make the show free for everyone to listen to. We need HD cameras in studio and we need a free archive of previous shows. We need to bring back some of the things we did on previous stations, like Oil Wrestling, Cake Sitting, Tweet Beauty Pageant, and we need to make this year's Pornstar Fantasy Football Draft wilder with more nudity! The new show is going to feature all of those things and much more! At the same time, we will still showcase Adult Stars and the great productions of Evil Angel. "
Sam Hasson, Owner of Temptation Radio, said "We are really excited about having Glenn on board. He had an amazing show at Playboy RadioSex and an even better show at Vivid Radio. He brings his unique brand of wildness to the station. I expect a lot of naked girls around here, and that's never a bad thing!"
King added "For those who are already regular listeners of the show, this will be a treat. We will be continuing our regular Friday night show while adding streaming HD video. For those who are new to us, get ready for a fun ride: the show is a live on-air party with stars of Adult Entertainment. Every minute is packed with fun action involving your favorites from the world of Adult Entertainment. You will be turned on, you will laugh, and most importantly, you will be entertained! Of course, I will be joined by my long time broadcast partner Aiden Starr, along with lots of XXX stars, Dommes, Fetish Freaks, and other Adult Entertainers.
Glenn King is an AVN-Award winning Adult Film Producer/Director and veteran Radio Host, with stints at PlayBoy RadioSex and Vivid Radio.
To inquire about advertising on the show or request interviews, contact glenn@meanbitches.com or sam@starpowerpr.com . For more information about Radio Temptation, visit http://radiotempation.com .