Few people enjoy talking about venereal diseases, but just because we don't overshare about them doesn't mean they don't exist. Particularly if you live in, say, Memphis, Tennessee.
We looked at four STDs—chlamydia, gonorrhea, syphilis, and HIV—and mapped out rates across the country, according to data from the CDC's most recent surveillance reports. Cities with denser populations tend to see higher rates, but rates vary significantly from region to region.
Check out these maps and see where your city ranks. Most importantly, educate yourself!
Going viral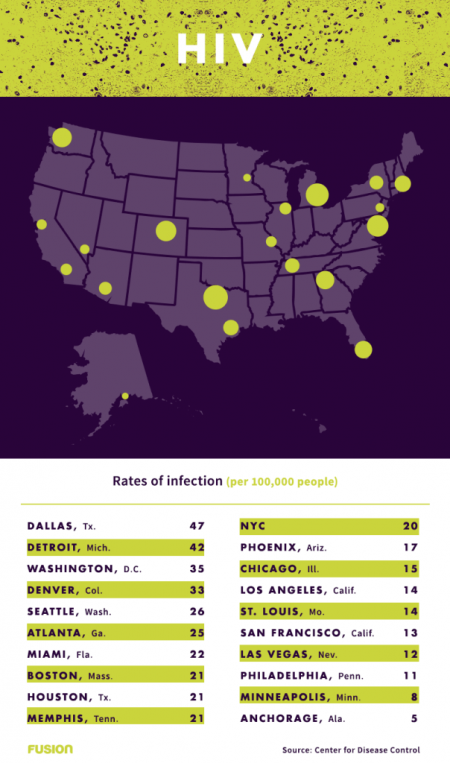 Continue reading…