Through a sweet gesture of love, Las Vegas resident Joy Hoover shows respect for one of Sin City's largest industries.
As founder of The Cupcake Girls, Hoover and her staff distribute signature cupcakes crafted by a local pastry chef to adult entertainers in and around the valley.
"Cupcakes are just a really trendy way for us to connect and share who we are," Hoover said. "A lot of times, it just brightens their days."
The nonprofit, 3110 S. Valley View Blvd., Suite 201, recently celebrated its fourth anniversary of providing adult entertainers and sex workers with links to community resources, such as medical and dental care, legal advising, drug and alcohol rehabilitation and more.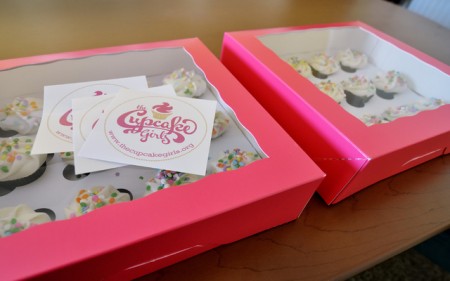 Ninety-nine percent of the group's clientele are genetic women. The group is also open to transgender women and men in any aspect of the adult industry, including strip clubs, brothels, escort work, pornography and webcamming.
"People don't understand us sometimes, and we end up getting portrayed as heroes that come to rescue people in strip clubs," Hoover said. "These individuals are not victims that need rescuing. We are just resources and support. When needs arise, as they do in any industry and (a) person's life, we're here for them."
This year, the group has lofty goals of doubling its budget to secure a safe house, expand the resource center and create outpatient programs.
"Our outpatient programs would cover addiction, trauma recovery and education in career development," Hoover said. "The safe house and resource center would provide everything in-house for physical, emotional, mental and, if people wanted, spiritual support."