Ayaan Hirsi Ali, a harsh critic of Islam's treatment of women, said Wednesday that modern American feminism is focused on "trivial bullshit" and needs to be reclaimed.
Speaking at the Independent Women's Forum Women of Valor dinner, where she received an award for courage, Hirsi Ali reminded her audience of how far feminism has strayed from its original purpose.
"I want you to remember that once upon a time, feminists fought for the access — basic right — access of girls to education," she said.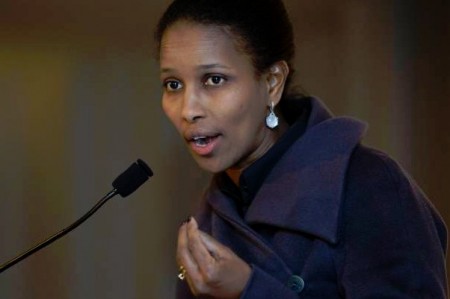 Hirsi Ali — who despite the harsh words she said, spoke softly, almost timidly — told the story of a fight between her mother and father when she was about 11 years old. Her mother wanted to take her and her sister out of school because education would lead them to rebel against their family and "bring shame upon us." Her father responded by saying, "If you take my girls out of school, I am going to curse you and you are going to burn in hell."