Mark Segal had been biting his nails, waiting for the call. Thursday morning, he was drinking a mug of sweet vanilla coffee in his den above the offices of the Philadelphia Gay News, when the phone finally rang.
His dream project, an affordable housing complex welcoming to lesbian, gay, bisexual and transgender seniors, had won a competitive bid for an $11 million state tax credit.
"I've been trying not to cry," Segal said Sunday, barely succeeding in holding back the kvell.
For more than three years, the 61-year-old founder and publisher of PGN has been planning, lobbying, negotiating, collaborating and cajoling every social service agency, activist group and political leader he knows to make Philadelphia one of the first cities in the nation to meet the needs of the aging LGBT community.
Monday afternoon, Segal said proudly, he will appear with Michael Nutter and many of the others who have supported the project, to share the good news about the tax credit, which makes it possible to now announce the project's official launch.
Later in the week, he said, he's been invited to talk about it in Washington at a White House conference on housing.
"In their golden years, LGBT seniors need a safe and loving place to grow old," Segal said. "This is going to change the lives of so many people."
He has a list of stories to explain why.
The gay man, for example, who called Segal from a senior housing community in the Philadelphia suburbs and described how fellow residents regularly form a prayer circle around him, trying to enlist God's help in removing the "gay" from his soul.
Or partners who have lived together for decades telling him how they've been prevented from staying with one another in nursing homes. Others who live isolated in boarding rooms because they have no spouse or children. And couples who, because they were never allowed to wed, do not receive the financial and social benefits that help long-married heterosexual seniors, widows and widowers enjoy a more secure retirement.
"And then, there are people who have lived closeted their whole lives," Segal said. "For them to be able to move into the gayborhood where they can be surrounded by their community for the first time, do you know what kind of freedom that will give them? The impact that will have?"
The new complex, a six-story building with 56 one-bedroom units, will be built on South 13th Street between Locust and Spruce streets. A previous proposal would have placed the residences above the William Way Center, a hub for LGBT services nearby.
Community members objected, fearing that the logistics of adding onto the aging building and complicated bureaucratic fallout would cause problems for William Way. So, with help from city officials and advice from the U.S. Department of Housing and Urban Development, the new site was chosen.
"It would be nice when one is approaching one's dotage to have the comfort factor" of living in a non-judgmental community, said Donald Carter, who co-founded Philadelphia's chapter of the Log Cabin Republicans.
Carter, 62, a longtime mentor for Action Aids, said he has watched men who have been openly gay for most of their lives have to return to the closet, hiding their sexuality, when they move into assisted living facilities where they believe they will face prejudice.
"It does make for a very difficult adjustment," said Carter, who is living on a fixed income and rents a third-floor walkup in University City. "I'm at the point where, with my neuropathy and arthritis, I won't be able to do the three flights of stairs after awhile."
The New York-based nonprofit Services and Advocacy for GLBT Elders (SAGE) has estimated that there are 1.5 million LGBT elders in the U.S. Since they grew up in an era when homosexuality was classified as both a mental illness and a crime, this population approaches old age with more financial and mental health problems than the general population, and less support from families and community.
And because most states have no laws prohibiting discrimination on the basis of sexual orientation, LGBT seniors may have no legal recourse when they are evicted by landlords.
Jacob Fisher, senior developer for Pennrose Properties L.L.C., the company that will be building the Philadelphia project, said the structure will include 2,500 square feet of retail space on the ground floor.
It will include a community center, garden and areas where social-service agencies will provide medical care and other assistance.
The $19 million project will be funded with $8 million in public funding and the $11 million tax credit announced last week. That sum, Fisher explained, which originated with the federal low-income tax credit program, will be sold to private investors and then applied to building.
"When I first started on this, I called it the Pie In The Sky project," said Segal. "Now I'm saying it's LGBT seniors getting a piece of the American Pie."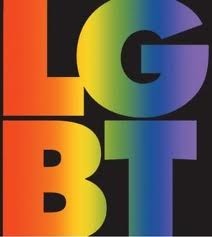 Phillly.com