Sometime Oscar nominee Eric Roberts, best loved around this parish for his role alongside Stan Lee in The Ambulance, has been cast in Tom Six's third and final Human Centipede picture.
That'll look great in his resume alongside Don't Shoot! I'm the Guitar Man, Santa's Bootcamp, A Talking Cat!?! and Eternity: The Movie.
According to EW, other new additions to the daisy chain will include Robert LaSardo, Tommy "Tiny" Lister and Bree Olson, the last of which is both a former pornographic actress and one of Charlie Sheen's so-called goddesses.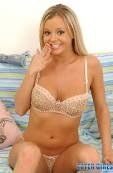 source