A number of leading industry attorneys as well as FSC and medical doctors are taking a look at these draft regulations, and we expect an update and analysis tomorrow.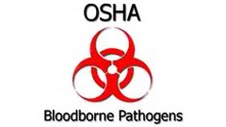 The fact that a proposed regulation ends up on an "AHF Friendly" blog is very telling.  Obviously, AHF received a copy of these draft regulations.  Why wouldn't Cal/OSHA share the proposed regulations with industry "stakeholders?"  We attended the meetings, signed in to the Cal/OSHA logs providing our contact information, and we were told that we were stakeholders that would receive communications and updates.  Now, Cal/OSHA only views AHF as a stakeholder?  What happened to the FSC?  What happened to contacting performers and producers who spend hours attending many of the meetings put on by Cal/OSHA?
We should look forward to presenting our views to the Standards Board and to explaining how the industry has been excluded and marginalized in this regulation drafting process.  No other industry in California would be treated like this, not farm labor contractors with their numerous heat related deaths these past few years, not construction companies with the high number of fatalities and serious injuries associated with their jobs, no other industry!