Five years ago, former adult film star Jenna Jameson thought she'd be married and have the picture-perfect family by now. Instead, she's battling for custody of her 4-year-old twins boys with her former partner of six years, Ultimate Fighter Tito Ortiz. In the clip below from "Oprah: Where Are They Now?" Jameson shares her side of the story.
"Well, I can't really talk about it because I'm actually in court with my ex over my children, but no, I have not lost custody of my children," Jameson says. "I see my children all the time and just right now I think that things are a bit raw between my ex and I, and it's just going to take a little bit of time."
"I think we all need to realize what's the most important thing when it comes to a relationship when you have children, and that's the children," she says.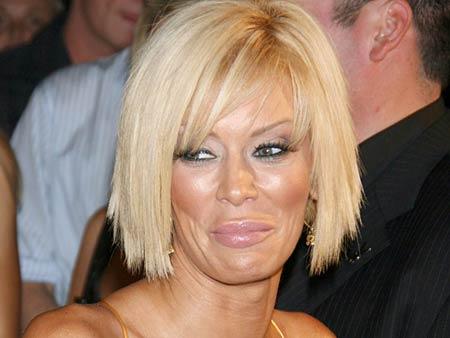 Jameson also discusses her DUI arrest in May of 2012 after crashing her car into a lightpole. She pled guilty and was sentenced to 3 years of probation.
"Getting a DUI, I think, was a huge wakeup call for me," Jameson says. "At the time I was going through a lot of problems and a lot of issues with my ex. And I was thinking more about myself and made such a big mistake."
Today, Jameson says her life "has become 100 percent about being a mother." Her kids, though, are starting to realize they don't have a typical mom. "They'll be like, 'Why is that person taking a picture of you, Mommy?'" she says.
It was because of her children, Jameson says, that she announced her retirement from the porn industry in 2008. "I've had a lot of people question me saying, 'Why haven't you made a comeback? It'd be easy for you to make multi-millions off of one or two scenes,'" she says. "And to be honest, I made a promise to my children when they were in my tummy that there is no way I would ever, ever, ever go back."
"Oprah: Where Are They Now?" airs Sundays at 10 p.m. ET on OWN.