Wicked Pictures contract star/director/sex educator Jessica Drake has been named the ambassador for the inaugural "Sex Is…" educational program at the AVN Adult Entertainment Expo, taking place Jan. 21-24 at Hard Rock Hotel & Casino, Las Vegas.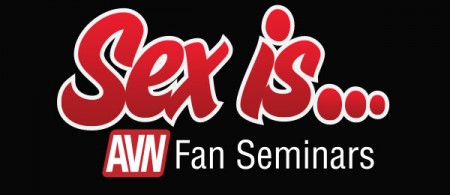 The "Sex Is…" program will touch on a variety of topics, including interviews with Best New Starlet nominees for the 2015 AVN Awards, a Q&A session with top male talent and more.
"Sex Is…" seminars will be offered all four days of the 2015 AEE, and some will include special opportunities, including the chance to win gift baskets filled with sex toys and movies nominated in the 2015 AVN Awards.
Drake will participate in various seminars during the "Sex Is…" program, as well as mingle with fans and attendees on the AEE show floor.
Drake is a highly sought-after sexual wellness speaker who lectures at universities, teaches seminars, and runs workshops globally. Through her series of workshops and seminars she teaches people to explore their sexuality in a fun, safe, and responsible way. Her instruction includes how to set boundaries, emphasize consent, and still have wonderful sex, while communicating effectively with partners.
She is also the director of the acclaimed and award-winning educational series Jessica Drakes Guide To Wicked Sex. Designed to be both educational and entertaining, the DVDs cover subjects of wide interest to people looking to expand their sexual understanding. Under the umbrella Jessica Drake's Guide To Wicked Sex, titles include The Art of Striptease, Woman To Woman, Anal Play for Men, G-Spot and Female Ejaculation, Fellatio, Anal, ThreesomesEvery Man's Fantasy, Female Masturbation, Basic Positions and Plus Size. DVDs in the series have won AVN Awards for Best Educational Release and Specialty Release of the Year.
In addition to Drake, the "Sex Is…" program will feature some of the top sex educators from across the country. They will offer tips and tricks on everything from introducing sex toys into your love life to how to negotiate a threesome.
Fan tickets are now available for the 2015 AVN Adult Entertainment Expo (AEE). New this year, fans will have access to four full days of unbridled debauchery, boogying with smoking hot roller-girls and coming face-to-face with their favorite porn star at the largest adult entertainment trade show in the world. New ticketing options have been added, including the highly coveted Private Suite Pass.
To purchase fan tickets, please visit here.
Discounted hotel room rates are also available to fans, starting at $99 at Hard Rock Hotel & Casino. Go here to make room reservations.
To register as press go here.