Labor, business groups and medical organizations have banded together in opposition to a measure by a prominent AIDS healthcare group that would force the city of Los Angeles to cut ties with the county's health department and start up a health agency of its own.
AIDS Healthcare Foundation, a major provider of HIV medical services to the county which has nevertheless been engaged in a series of pitched political battles with county officials, qualified the initiative for June's ballot.
City and county officials oppose the measure and are suing in an attempt to stop it from getting on the ballot. But they are legally barred from funding an opposition campaign.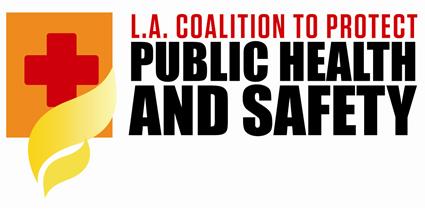 The groups involved in the new coalition — including the Los Angeles Area Chamber of Commerce, Service Employees International Union Local 721, Valley Industry and Commerce Assn., the Hospital Assn. of Southern California, and the Community Clinic Assn. of Los Angeles County — have no such restriction. Coalition spokesman Scott Mann said the group could become the official committee to oppose the measure as the 2014 election draws nearer.
AIDS Healthcare Foundation has launched its campaign in favor of the measure with billboards around the county that query "Tired of waiting for L.A. County?" and point viewers to a website, www.stopLACorruption.com, where residents detail complaints about the county health department.
The new coalition opposed to the measure, calling itself L.A. Coalition to Protect Public Health and Safety, set up its own website, www.protectla.org to detail arguments against the measure. The site says creating a new health agency would cost the city as much as $333 million a year and cause a potential interruption of services to city residents.
Last week, AHF submitted a new proposed measure, which would only require the city to set up a commission to oversee the county's provision of health services — not to run its own department. Foundation President Michael Weinstein said he hoped the City Council might decide to voluntarily adopt that measure, in which case his group would likely stop campaigning on the other initiative.
In 2012, the group spent about $2 million to support a successful ballot measure to require that condoms be used in adult films shot in Los Angeles County. And this year it sponsored a successful measure in San Francisco calling on local officials to find ways to lower prescription drug prices.