A Los Angeles Police Department detective pleaded no contest Wednesday to assaulting three women who worked at massage parlors across the San Fernando Valley.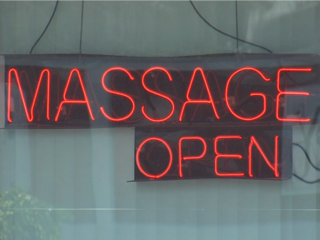 The alleged offenses occurred between Jan. 1, 2011, and Jan. 9, 2012, prosecutors told the Los Angeles Times in January.
Oris Pace allegedly forced three women at separate parlors to undress, or undressed them himself, and fondled their bodies, prosecutors said.
At a sentencing hearing Aug. 8, Los Angeles Superior Court Judge David Horwitz is expected to order the 49-year-old Pace to serve 180 days in county jail and to resign from the police department. Pace will also be ordered to serve three years of formal probation.
Pace was a supervisor with the LAPD's Commission Investigation Division, which is responsible for enforcing business permits at massage parlors and other establishments. He was arrested Jan. 2 and placed on paid leave pending the outcome of the criminal case.
He pleaded to three counts of assault while on duty as a public officer. Eight additional charges, including six felony counts of sexual battery by restraint, are expected to be dismissed at the sentencing hearing. He had faced a maximum of nine years in prison if convicted of all charges.