A recent federal lawsuit claims a group of websites is trying to extort money from some of society's least sympathetic people: sex offenders.
Privately owned sites OnlineDetective.com, SORArchives.com and, before it recently went dark, Offendex.com, attract viewers by advertising photographs, home addresses and telephone numbers of rapists, child molesters and other sexual deviants.
The information may seem like a valuable way to find out who's a threat down the street, in the office or near a child's school.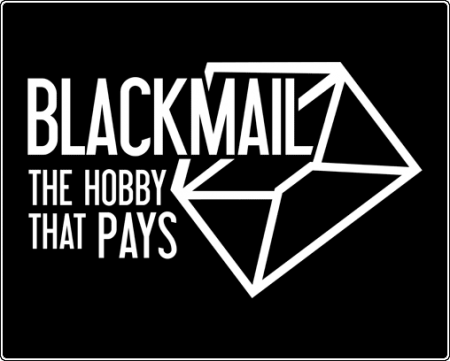 But it amounts to nothing more than cyber extortion, according to the lawsuit's plaintiffs, a group of men and women — some of whom are merely related to a convicted criminal — who say they've been targets of shakedowns for money in exchange for having their information deleted from the sites.
The lawsuit names four people associated with all three of the sites, as well as several unnamed defendants.
Some of the 10 plaintiffs, who are also unnamed in the lawsuit:
A 60-year-old man who had his sex-offense conviction set aside more than 30 years ago, according to California records, but was beat up by an intruder who apparently found him online
Individuals claiming they are no longer required to register with law enforcement for decades-old crimes, but still pop up on the defendants' sites
A wife and a mother from Seattle who claim their records are spotless, but got listed anyway because they're related to men with convictions
"I'm lucky to be alive," said the 60-year-old man pummeled in his California home a few years ago, who requested anonymity. "These websites do nothing but purvey myth … Once a sex offender, always a sex offender. This is an invasion of my right to privacy and it also puts my safety at risk. I don't think anybody needs the burden of having to explain their past to someone when it's not who they are now.
"I lie awake at night and every loud car door I hear, I think that it may be someone coming to get me," he told HuffPost.
To salvage his reputation and keep his home business afloat, he said he paid several thousands of dollars to the websites to remove his name, but they've reneged and his personal information remains posted.
The lawsuit, filed in the U.S. District Court, Central District of California last week, alleges that in addition to squeezing money from the plaintiffs, the sites have violated state laws regulating publicity rights and inflicted emotional harm upon the plaintiffs.
A digital media lawyer, who is unconnected with the case but reviewed the complaint for HuffPost, said the websites are probably in the clear for publishing personal information — even if a person no longer is required to register as an offender or has no record at all.
"There's no right to be forgotten in the United States," said Jeffrey Hermes, director of the Digital Media Law Project at Harvard University. "As long as the information they [the websites] contain is accurate, it shouldn't matter."
Requiring sex offenders to inform police departments or other government entities about their release from prison or where they live — often a part of Megan's Law — is standard nationwide and considered a tool to prevent some of the most traumatizing crimes. State and national sex offender registries are government controlled and separate from the ones involved in the case.
The private websites named in the suit might find themselves on the losing side, however, for charging money to erase the information.
"It's widely conceived to be wrong to enter into an agreement in which you will not reveal damaging information about somebody else in exchange for money," Hermes told The Huffington Post. "The extortion claim is the right place to be focusing, because that's where the real unfairness arises."
When drawing up the case, the plaintiffs' attorney looked at a lawsuit filed in Ohio against websites that publish mug shots and then charge fees, often hundreds of dollars, to remove that embarrassing pictures.
Attempts to reach anyone at Online Detective, Offendex and SORArchive by email and phone were mostly unsuccessful. Phone calls to an attorney who's represented some of the defendants were not returned.
"I have nothing to do with it. That's all I can say now," said Traci Heisig of Arizona, who's named as one of those running the three websites. "I'm sure I'm going to be dropped from it."
The plaintiffs closely guard their identities, making it difficult to verify their complaints against the websites. They have asked a judge to permit the case to proceed without revealing their names.
"At some point, they deserve to be left alone," said Janice Bellucci, an attorney with California Reform Sex Offender Laws who is representing the plaintiffs. "These websites don't care. They just want everyone to pay."