An honourable woman is about to become a lady of the night — and then some.
Maggie Gyllenhaal (An Honourable Woman, Secretary) will star in and produce David Simon's The Deuce, HBO's forthcoming pilot about the rise of New York City's sex industry. Gyllenhaal will star opposite James Franco.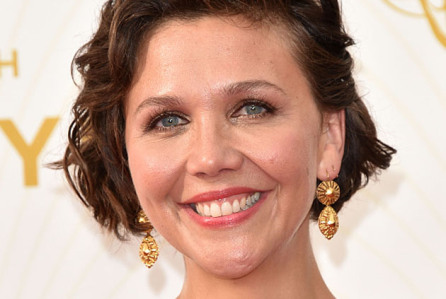 The project is a "narrative set in the Times Square demimonde of the 1970s and 1980s… and follows the story of the legalization and subsequent rise of the porn industry in New York from the early 1970s through the mid-1980s, exploring the rough-and-tumble world that existed in midtown Manhattan until the rise of HIV, the violence of the cocaine epidemic and the renewed real estate market all ended the bawdy turbulence," HBO's official announcement reads.
Gyllenhaal will play Eileen Merrell, street name "Candy," a Times Square hooker and veteran with an entrepreneurial bent who is drawn into the fledgling industry.
The Deuce is written and executive produced by Simon and George Pelecanos, and directed by Michelle MacLaren (Breaking Bad), who also exec produces with Nina K. Noble and Richard Price. Marc Henry Johnson (A Huey P. Newton Story), who was instrumental in documenting the story, is a producer.