(HOLLYWOOD, CA) Adult entertainment superstar Derrick Pierce (https://instagram.com/DerrickPierce) was recently featured on the popular website GuyHut.com. The site geared at men covers topics that include ladies, sports and technology. Derrick, whose career as an adult actor is the foundation of the feature, is showcased with a candid interview as the star talks about his favorite women to perform with, his love of cross-fit training and much more.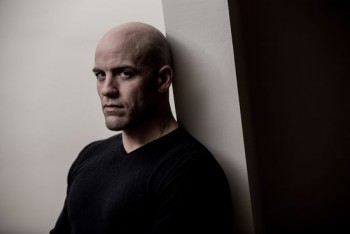 "I'm very appreciative of my career and what I have been able to accomplish in adult entertainment," said Derrick. "I'm always open to discuss the topic, but I also think that it's cool that GuyHut wanted to more know about me in addition to being a director and performer. For people who want some insight as to who I am, they should give it a read."
The GuyHut article can be found here: http://bit.ly/DPierceGuyHut.
GuyHut.com was not the only mainstream site that Derrick has been seen on. YourTango.com, a love a relationship site, tapped the star of movies like Underworld (Wicked Pictures) and Ride Or Die (Digital Playground) for his expertise in an article titled "7 Brave Men Tell Us What They REALLY Think Of Going Down On You." In the piece, Derrick talks about the need for women to be more open with what they like when a partner is performing oral sex on them. The YourTango.com article featuring Derrick Pierce can be found here: http://bit.ly/DPierceYT0415.
Derrick Pierce is featured in the mainstream media! Find him showcased on GuyHut.com and read what he has to say on YourTango.com.
For more on Derrick Pierce, please visit the Derrick Pierce network
www.BangingPornstars.com
www.Twitter.com/TheDPierce
www.Instagram.com/DerrickPierce
For more pictures of Derrick Pierce, please click here:
http://www.starfactorypr.com/derrick_pierce.zip
Derrick Pierce is represented By 101 Modeling
www.101modeling.com
Robert@101modeling.com
(323) 217-6975
To interview Derrick Pierce for your website and/or publication;
Please contact Star Factory PR:
(818) 732-0191