As a registered nurse who works in an emergency room, Stevey Pope has his share of weird stories.
However, one that sticks out is about the guy who had a sex toy stuck in his body.
He details the experience on an episode of  Sex Sent Me To The E.R. airing Saturday on TLC. Pope, who is based in Fresno, California, says the patient came in with his wife complaining of severe constipation.
A technician took an X-ray that Pope and a doctor examined closely.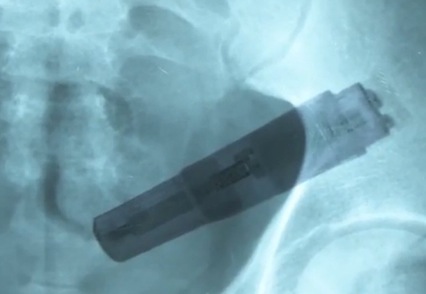 "We could see, perfectly, a large object that was lodged in the large intestine," Pope said on the show. "
This is the first time I've encountered a running vibrator still inside somebody."