Los Angeles – Mandy Muse is on the cover of the brand new movie from Desperate Pleasures, "Anal Whores Next Door 2", released on Tuesday.
Mandy is the hotel fitness instructor, who is hired for a private training session with JW Ties, who also directs. After Mandy warms up with some stretching, she's ready to show JW some moves to improve his fitness. But, when JW brushes up against Mandy, she feels his erection, and can't help but to get turned on. One thing leads to another, and Mandy is the one who is getting a workout – through some hot and nasty anal. Just when Mandy thinks she can take no more, JW pulls out, and Mandy goes ATM as he finishes into her mouth.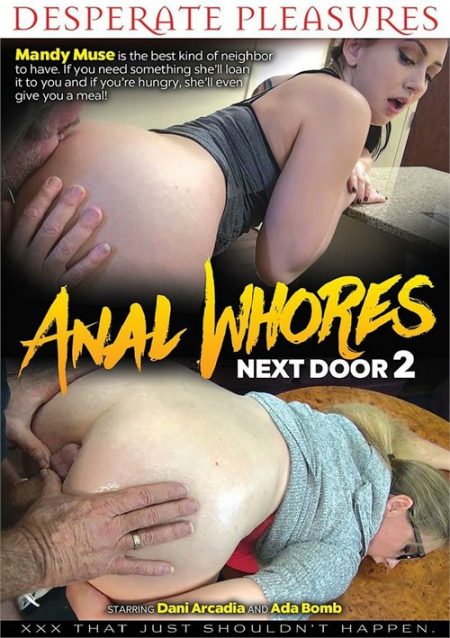 JW was happy to have Mandy back at Desperate Pleasures, commenting, "This scene marks Mandy's sixth shoot for Desperate Pleasures, and she never disappoints. The set up for the scene was my wife hires Mandy for training session for me. Mandy, as the fitness instructor, just happens to be in the right place at the wrong time, or the wrong place at the right time. We wanted to make a fun and lighthearted scene, and Mandy helped deliver. And, having sex with Mandy is always a blast, and I'm glad we had the chance to work with her again".
Mandy Muse is represented by Society 15 and is available for B/G, G/G, B/B/G, B/G/G, IR, cream pie, anal, and more. Directors and producers who would love to have Mandy on their set can contact Society 15 via their website.
Follow Mandy on Twitter and her new Instagram and rate her five stars on FreeOnes. Fans can also treat Mandy to a gift off her wish list or join her OnlyFans account at https://onlyfans.com/mandymuse69 for lots of exclusive hardcore content.
PR for Mandy Muse is exclusively provided through XXX Star PR. Follow us on Twitter @XXXStarPR or visit our website, xxxstarpr.com. For interview or media inquiries, please e-mail XXXStarPR@Gmail.com.