If true, the Sean Cody brand would have a huge impact on MindGeek's growing gay library. I guess we'll see how this plays out but as of right now, and far as im concerned, this is only a rumor, as I have not been able to confirm the sale. However, I have been notified by 2 different sources at this point that something IS up.
When I asked one of my Twitter pals about Sean Cody, he told me that "They are one of the premier original content gay porn internet studios, debuting on the net in September of 2001. And are one of the first to produce gay porn and distribute exclusively on the internet, Sean Cody has continued its tradition even changing its format to bareback only clips in Dec of 2011. I'd also credit them with the making it chic to be gay for pay or having straight-identified guys do gay things."
Queer Me Now told me that, among gay paysites, SeanCody.com is "one of the most popular. Even celebrit[ies] like Neil Patrick Harris mentioned the site."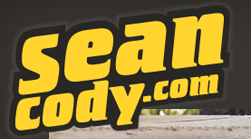 UPDATE: Men.com and Sean Cody now share the same address… Pretty much confirms the purchase… I think it's an asset purchase only.