OAKLAND, CA—Mona Wales presents her directorial debut for a scene for extreme girl/girl BDSM paysite TopGrl.com. The experienced fetish/kink performer, known for her creative approach to topping, lends her storytelling in The Sadist is Present for TopGrl, part of BDSM producer Intersec Interactive, Inc's network of sites.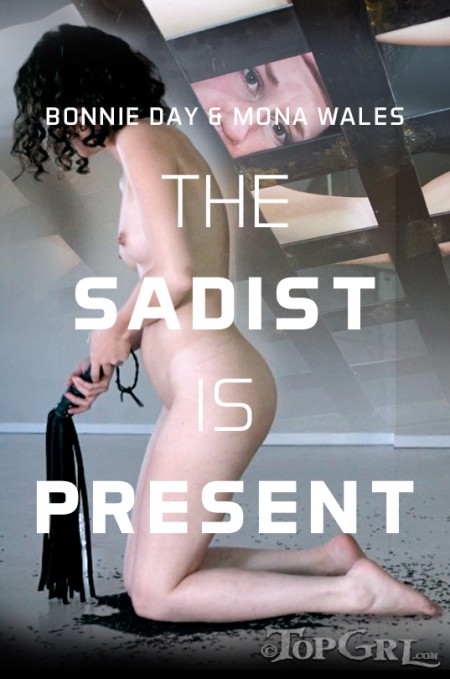 "I'm thrilled to have worked with Intersec," said Wales. "They are the pioneers of BDSM porn. Intersec is fearless when it comes to pushing physical and mental boundaries. Everyone who has worked for the company is highly skilled, from the graphic design department to the creative team building each torture device. I'm pleased to present 'The Sadist is Present' through the network's TopGrl site, and hope our fans will be stimulated and aroused by its viewing."
The Sadist is Present is a TopGrl feature scene,
combining performance art and BDSM pornography. Inspired by the work of Marina Abramovic, known the world over as the grandmother of performance art, Wales re-imagined many of Abramovic's most famous pieces: her submissive, bondage model Bonnie Day, is forced to have sex with an onion, kneel on rice, and lay on a bed of fire and ice, as a young artist eager to work with sadist Wales.
To view "The Sadist is Present," click here.
"Performance art and BDSM pornography have a lot in common," said Wales. "They both often deal with nudity and masochism, and they both become unbearable when taken too seriously by the viewer. I knew I wanted to shoot something which concerned performance art, because I knew of Intersec's background. Marina [Abramovic]'s work fit the bill perfectly, as it is all about testing one's physical and mental limits."
Mona Wales is an adult, fetish, and kink performer who has been featured in over 75 scenes for companies including Kink.com (primarily on DivineBitches.com), Evil Angel Video, and more. The Sadist is Present is the first scene she has directed for a major production company.
Fans can follow Mona Wales on Twitter and her website. To book Ms. Wales, click here or email her directly.
Watch for Mona's upcoming TRPWL interview.