There are few things in life that guarantee a great product. Oprah lovers all look for the Oprah stamp. No Oprah, no buy. Investors look for a Wall St Journal stamp. No stamp they move on. Teeth fanatics look for the ADA stamp. No stamp means oral surgery. What do porners have? Up till today they had nothing. But after millions and millions spent on research the porn world finally has its own seal of approval.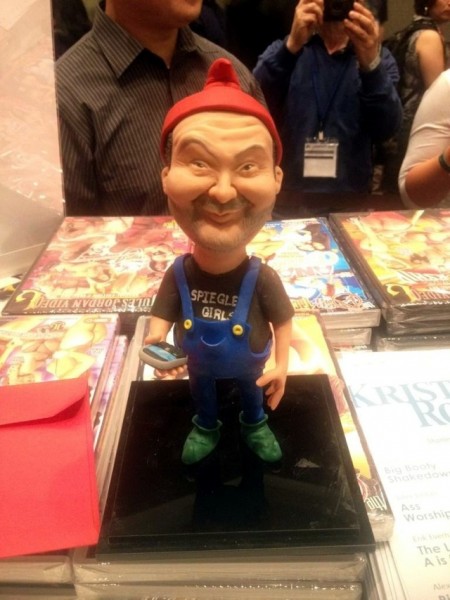 Not only that but you can also order a real life version to place by your front door and trust me the good outweighs the bad. Sure when you see a Jew statue at someones front door there's a good chance inside is millions hidden in a mattress , or a secret bag of gold tied around the owners neck. But Jews can kill and get away with it. Go back to the Passion. They killed Jesus, not one arrest.
When was the last time a Jew was arrested for shooting a burglar? It doesn't happen. Every time I shoot someone I get arrested. Why? Because I'm not Jewish. A Jew shoots an intruder, cops show up, find out the guy's a Jew,
"Hey Bob, his last name is Killerstien. Most likely the intruder was looking for his secret bag of gold"
"But Det Smith, what about the bloody drag marks leading from the bar around the corner to his living room?"
"Dammit Bob, didn't you hear me, his last name is Killerstien, not only is he a Jew but look at that Jew Gnome by the door." JUSTIFIED.
From here on out, when you see the Spiegler Gnome stamp you know you're getting the best.
And for a limited time you can order the Spiegler garden gnome with water attachment. Water your yard using Spiegler gnome and watch money start growing on trees and hot chicks start knocking on your door.
There is only a small number of these so order now. Please contact Kristina Rose thru her twitter and no CODs.