MTV's new docu-series Virgin Territory focuses on a range of 20-something virgins as they grapple with deciding when, if not as soon as possible, would be the right time to alter their status. The series premieres Wednesday at 11 p.m. EDT.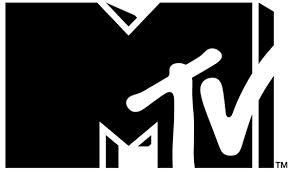 "I am a virgin," one of the show's subjects, 22-year-old Dominique Sullivan, told reporters Friday at the summer TV critics' tour. "In the media you don't see that many virgins at all. We don't get much sunshine. We get a lot of flak. We can still have fun – but we can also save ourselves."
Alongside her on the panel was Lisa Youngerman, who was no less prepared for the obvious question: Why did you agree to be on this reality show?
"I waited until I was married to have sex," said the 23-year-old Youngerman, who said her religious faith played a strong role in her waiting. "I wanted young girls and young men to see that this is a possible decision."
Youngerman laughed when asked how her family reacted to her doing the show: "What father doesn't love the idea that your daughter's not having sex?"
Alex Melger, 21, grew up in a small, conservative Arizona town where he felt he couldn't be openly gay. Then he became part of Virgin Territory.
"I love talking about sex, but I'm not having it, though," he said. "How can I talk about it when I'm not having it?"
He proved up to the task.
"I think you're going to be surprised," he predicted for viewers of the show. "You're going to see women who want to lose it, women who want to keep it, men who want to lose it, men who want to keep it. It's going to change the way that we look at how each gender wants sex."
If most media make virginity seem like something to lose as quickly as possible, Melger acknowledged that the average person can't escape that widespread message.
"But you're your own person," he added. "You make your own decisions."
The stated aim of Virgin Territory is to highlight people who are making that kind of decision, and what led them to make it.
The AP