A YOUNG woman naked from the waist up lies on the ground, her long hair splaying around her head. She has a snake – not real, from a bag of lollies – on her top lip. She is smiling. The woman holds the camera away from her body and – "click".
For a payment of $250, she has taken 150 similar photos of herself, in different poses and using various props. She could have earned another $250 if she had agreed to be filmed having an orgasm – although only her face would be shown.
It's hardly hardcore porn – more amateur erotica – but the Feck website, and how it recruits students at universities, is raising questions about exploitation and whether its mantra of "empowering" women is cynical marketing.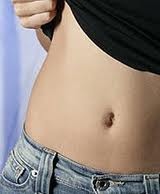 Flyers around campuses including the University of Melbourne and RMIT recruit female models to pose naked for an amount of money that could seem a lot to struggling students. The women can pose any way they like – as long as they hold the camera themselves and are naked in all the pictures.
Feck Pty Ltd, a Melbourne company, allows access to the pictures to paying customers on its website.
The site talks of "ethical erotica", "being creative", having "fun". It is the language of empowerment – phrases such as "subverting the dominant paradigm" and "show(ing) women to be powerful beings independent of men" can seem even quasi-feminist.
Initially, women receive $250 for selling their photos to Feck.
Then there's "Feckshare", which enables women to earn more money if their photos receive large numbers of clicks.
"Beautiful Agony" is a side project, where women and men agree to be filmed having an orgasm.
The participants are then interviewed about why they chose to be a part of what's called "Facettes de la Mort".
Dr Meagan Tyler, lecturer in sociology at Victoria University, says the advertisements should not be on university campuses. "This is a company that wants to make money, they aren't an NGO working to empower women."
"Women should have the right to work and to study free from the porn and prostitution industries attempting to recruit them."
For others, the issues are more complicated. The University of Melbourne Student Union is divided about the flyers, which it says have been on campus since last year. The women's officer, Belinda O'Connor, says the union's "sex positive" stance is not anti-porn, and the decision to allow the material to stay up was based on that position. But she says what Feck is doing is selling pornography, whatever its artistic self-empowerment angle.
"They are doing it in a different way, with an emphasis on women's autonomy and desires, but at the end of the day it is still pornography. So ultimately what people think about Feck will still depend on whether they believe pornography can be empowering for women or if is ultimately oppressive."
Feck started in 2003 with a project called I Shot Myself and since then says it has had had over 5000 women from all over the world contribute. Its website is full of testimonials praising the experience.
It was "one of the most fun, liberating and artistic things I've ever done", wrote "Emma". A woman who visited Feck on behalf of The Sunday Age said she was surprised at how "unporn" its warehouse in Fitzroy was. Feck's guidelines were explained to her and the company offered to lend her a camera if she needed it. The woman, far from feeling exploited, seriously considered participating, but decided against it when she realised the images weren't secure.
Richard Lawrence, Feck's sole owner and shareholder, says the website targets women and empowers them to feel good about their bodies, although he acknowledges that paying users have the typical pornography profile: men from First World countries.
"Mainstream media promotes these ridiculous and usually, highly faked ideals, but it turns out that attractive and sexy come in all sorts of shapes and sizes."
"Sometimes people will come to Feck and ask, 'Is this porn?' But when we show them exactly what we do, they realise it doesn't fit the common conception of porn at all. Since most of our content is generated entirely by the contributors, they're free to make whatever they like, and sometimes it's very skilfully made erotica, sometimes it's outright porn."
The images that go up online are not protected from being downloaded by customers, who pay $24.95 a month, and possibly reused. Lawrence argues that is no different to being able to cut out a newspaper clipping or a magazine picture.
"Our experience at various student unions is that some people are right behind us, and some contribute to our projects, but it only takes one or two enthusiastic objectors to tear down our posters."
"In doing so they are denying their constituents the freedom of choice, and I would say, underestimating their ability to make the right decisions for themselves."
Source. Theage.com.au