A new sex education bill introduced in the House last week would offer five-year grants to programs that include LGBT students, reports The Hill.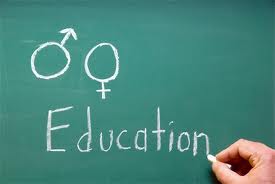 Sponsored by Rep. Barbara Lee (D-CA) and outgoing Sen. Frank Lautenberg (D-NJ), the Real Education for Healthy Youth Act, favors comprehensive sex education over abstinence-only hetero-specific programs, which have proven ineffective.
In addition to mandating programs not be "insensitive and unresponsive" to queer students or withhold information about preventing HIV, the bill requires the promotion of "healthy attitudes and values" about gender identity, body image and other issues.
"Research has shown that programs which teach abstinence and contraception effectively delay the onset of sexual intercourse, reduce the number of sexual partners, and increase contraceptive use among teens," said Lee. "These programs also reduce unintended pregnancy and the transmission of sexually transmitted infections, including HIV."
The bill seems eminently sensible—so you can count on House Republicans to try and kill it.
Full story here: http://www.queerty.com/new-sex-education-bill-acknowledges-lgbt-students-actually-exist-20130218/#ixzz2LGfFvjAu