One of my all time favorite people to troll is Nick Boner..I met him once at AVN, he was a nice guy, but when he's let loose on twitter, he becomes John Gotti..
The sad thing about Nick, is he now only tweets once a quarter.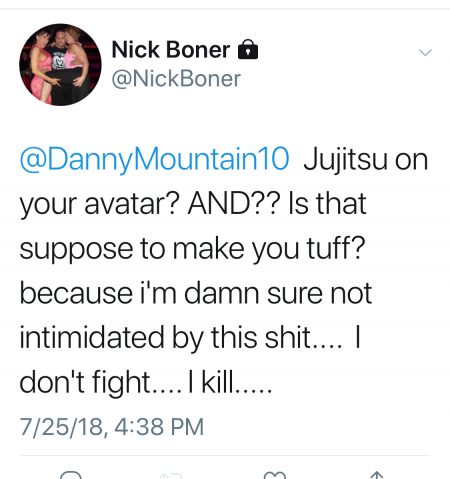 Danny Mountain better watch out,  Boner kill Danny then eat Danny leg, grrrrrrrrrrr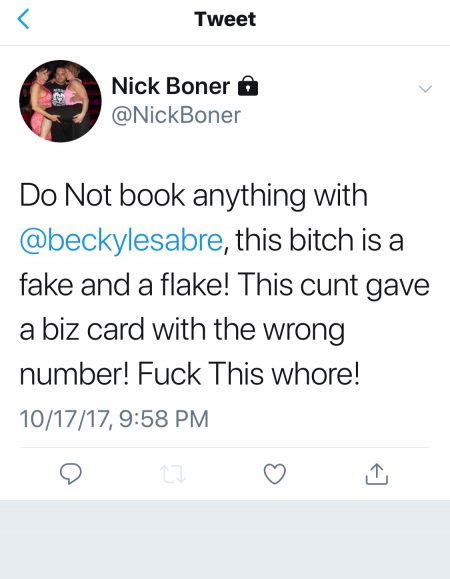 Damn you Becky, why would you go print up a business card with the wrong number on it? Boner kill you, grrrrrrrrrrr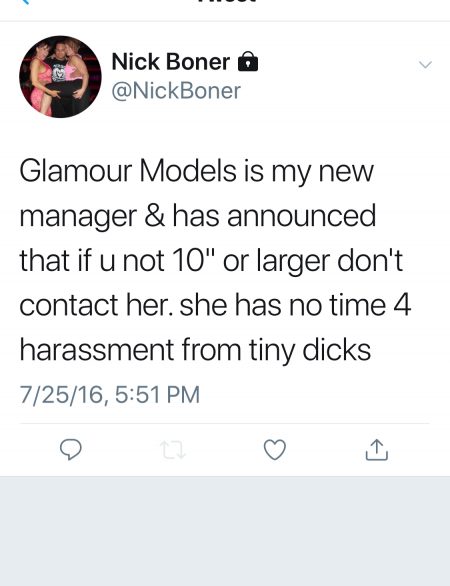 This is how you know AVN fixes its awards, Nick Boner signs with the prestigious unlicensed agency Glamour, and still doesn't win Male Performer Of The Year. Peter Warren make enemy of Boner, Boner use Boner smash to teach Peter lesson, Grrrrrrrr
And that conclude Boners tweets for the last 2 years…See yall in July of 2019 for Boner Sighting Part 2.
And Nick, if you're reading this:
Grrrrrrrrrrrrrrrrrrrrrrr