TAMPA — If it wasn't for the loud parties, the owner of a $2 million mansion in northwest Hillsborough County might have continued operating a training school for strippers next door to an exclusive gated community.
But the all-night, liquor-fueled celebrations, complete with booming stereos and screaming women, drew complaints from the Cheval West neighborhood.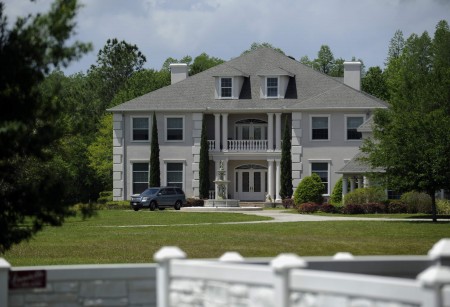 "If they had flown under the radar, they'd still be in business," said Hillsborough sheriff's Deputy Phil Acaba, who has investigated the events at 18520 Ramblewood Road. "The noise was the issue that brought their downfall."
Code violations and a misdemeanor criminal charge have been leveled against the mansion's owner and manager, but county officials want to make sure the violations don't recur. On Thursday, representatives from Code Enforcement and the sheriff's office will meet with County Commissioner Kevin Beckner to discuss whether further action is necessary.
"It's a priority of my office that we work with Code Enforcement and the sheriff's office so we can return peace and order to their neighborhood," Beckner said. "That kind of establishment has no business being in a residential neighborhood anywhere."
Code Enforcement has issued five citations against the property, some for holding special events in an agricultural/residential zone and some for operating special events without conditional use approval. A hearing on the violations is scheduled April 24.
Sean Grey, a manager at the mansion-for-rent, was accused by the sheriff's office of violating the county's noise ordinance, a misdemeanor. On Monday, a circuit judge dismissed the charge.
Continue reading…