After Kung Fu Dylan was run out of porn, the porn President asked me to refrain from anymore Bobbi posts, Mr. President stated, "maybe she will just go away."
But Bobbi is like that stray cat who finds an old can of tuna in your trash, everyday you walk outside and there the cat is, whining, wanting more scraps..
Below, are just some of the hundreds of Bobbi Dyan contradictions:
Bobbi Dylan vs Interracial Directing Icon, and Cheerleader Connoisseur,  Mike Quasar.
Bobbi Karate in August 2019:
Sifu Dylan in December 2019: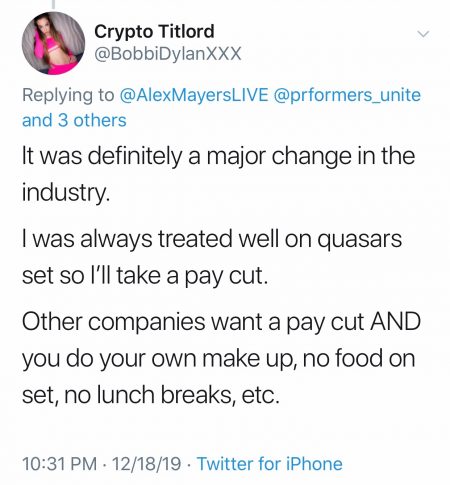 Bobbi "Bruce Lee" Dylan attacking Evil Angel for promoting lovable oaf Aiden Riley: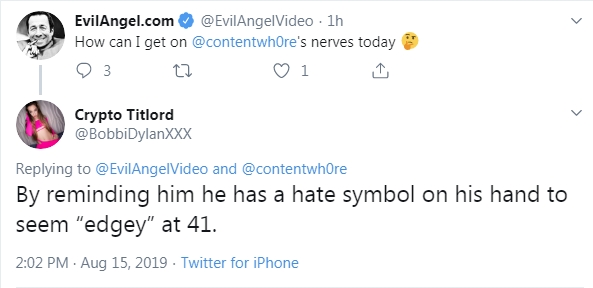 Sensi Bobbi doesn't like Aiden because, according to her, Aiden has a Nazi symbol on his hand. She regularly attacks Evil Angel for promoting Aiden.
Here's Generaloberst Dylan promoting Jesse James: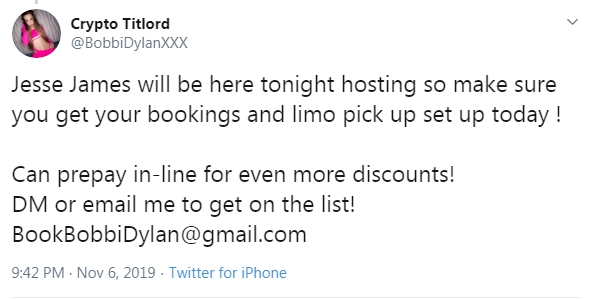 This Jesse James, nothing remotely racist about this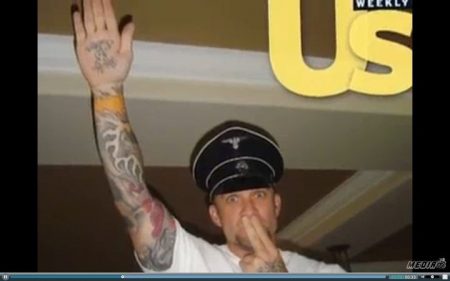 When the LAD hearings ended, The Honorable Judge Bobbi wasted little time in breaking down the law:
Wonder who's making money off these ads?
Bobbi Luther King on Aiden Riley shooting racially insensitive porn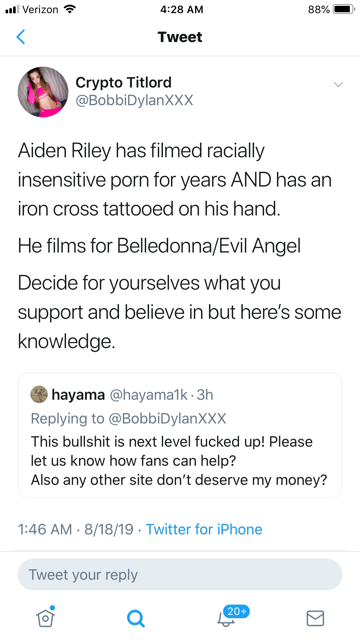 Scene description for a scene Bobbi Shakur filmed for a site that makes no bones about what kind of site it is:
Here we have the perfect example of a cracker who think she black, yet who has the POWER to withdraw from her 'black' identity when adversity proves too much! This snow bunny even claims she can rap, but when put on the spot, can only regurgitate the lyrics from that fake ass sound cloud shit. However, this is not the only thing that spews out of her evil little throat, after a good dicking and face fuck she comes to her senses exclaiming "Fuck the white devil out of me"! She squirts on the black dick multiple times as she is exercised of her pale demons. The albino hood rat was left to baste in the superior black seed that adorned her face, and it was glorious.
Bobbi Make My Day Dylan: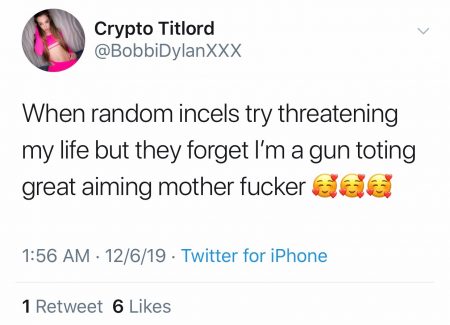 Who Bobbi Safe Space really is:
I'm sure Bobbi will say I'm harassing her again, but these are her words, not mine…
I could literally do this 100 more times, but I wont. If you haven't gotten the point by now, you probably drive a scooter and piss in cups.