Saurav Datta has a look at the obscurantist rant against pornographic imagination.
"Porn is the theory, rape is the practice."- Robin Morgan, and Andrea Dworkin's revision of "Pornography is the theory, pornography is the practice."
These form the basis of the charges in the multi-pronged crusade against online pornography which is currently being waged in India. Two battlefields have been chosen- the Rajya Sabha, and the Supreme Court.
Pratibha Naithani, long-time anti-obscenity and societal "purity" crusader, along with some allies- an MP, a monk, and some other morally upright and self-righteous citizens, has urged a Parliamentary Committee to impose a blanket ban on Internet pornography to save our society from being incinerated in an apocalyptic fire of moral degradation.
Kamlesh Vaswani, a lawyer, has petitioned the Supreme Court to take expeditious action because the easy availability and proliferation of online pornography has set off a dangerous epidemic of rape and sexual violence in the country and the Court has made it abundantly clear that the Government 'has to do it'.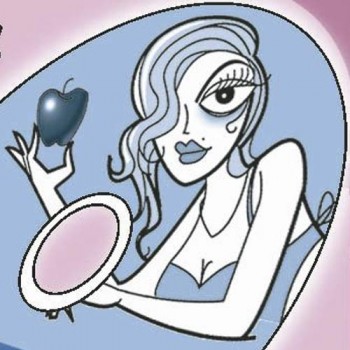 The breathtaking hyperbole and highfalutin language of these two moral crusaders takes one back to 1967, when the Rajya Sabha Select Committee under Diwan Chaman Lall was deciding upon the Indian Penal Code (Amendment) Bill, 1963 that was to make "obscenity" an offence punishable by law.
Snehprabha Pradhan, an actress in films, had this gem to offer by way of testimony: "One of my female dogs was lying on the sofa. You know when dogs are bothered with heat (sic) they usually lie in such a way as to have the minimum part of their body touch the floor because that cools them down on all sides. One young man came to visit me once. He is almost like a brother to me. "Oh put the dog down", he said. I asked, "What is the matter?" He said, "look at the pose she has taken." The obvious effect on the dog's posture on the young man's mind was erotic. Well, here is the average mind."
The obscurantist rant of Messers Naithani and Vaswani can be best assailed by the following facts.
First, there has been no concrete definition of either pornography or obscenity. In Jacobellis v. Ohio (1964) when confronted with the question of defining pornography, Justice Potter Stewart of the US Supreme Court was at his wit's end and could come up with nothing better than  "I shall not today attempt further to define the kinds of material I understand to be embraced within that shorthand description, and perhaps I could never succeed in intelligibly doing so.
But I know it when I see it." DH Lawrence, in Pornography and Obscenity (1929) tried to distinguish between the two, and all he could manage was: "What they are depends, as usual, entirely on the individual. What is pornography to one man is the laughter of genius to another." He showed how pornography is a result of the separation of sexuality from a notion of the whole person- it stems from a refusal (on moral, religious, or aesthetic grounds) to admit in a public way the centrality of the sexual impulse, and therefore, is an inevitable byproduct of prudery. The Bombay High Court in Janhit Manch, had categorically ruled that a blanket ban violates the freedom of speech and expression.
On a television panel discussion where this writer was a participant, Mr. Vaswani asked whether depiction of nudity, lingerie ads and images of breastfeeding women (used in public information campaigns) would also be included in pornography, because nudity, pornography and obscenity are always, and erroneously, conflated. How would one determine if a particular image invokes lust and which of these images would instigate a man to commit rape? The answers were conspicuous by their absence and Mr. Vaswani reiterated that pornography was a corrupting influence and the ban must be immediately implemented.
Second is the fallacy of the correlation and causation argument. There have been numerous studies on the effects of pornography but none have been conclusive.
In 1978, Joel Feinberg concluded that those identifying with the cult of the macho are the most likely to be attracted to violent porn and commit acts of sexual assault. In 2000, Malamuth et al demonstrated there was a link between violent pornography and sexual aggression but in 2009, Ferguson and Hartley demonstrated an inverse relationship between pornography consumption and rape rates!
Todd Kendall's research suggests that incidents of rape decreased with more access to the Internet and pornography. Lajeunesse encountered the most perplexing of situations- he was not able to find a single male in his 20s who had not watched pornography, and none of the men had demonstrated any signs of being sexually perverted or violent.
So, if pornography is allegedly fuelling or reinforcing misogyny, then misogyny is the problem. It is trite that there a host of cultural practices and beliefs which reinforce and perpetuate patriarchy, which in turn contributes to rape culture.
Third, claims about the reach and availability of online pornography are not substantiated by facts. Studies and reports suggest that in India, only 128 million people are online- merely 10 % of the total population. Though the number of internet users is growing at 40 % annually, majority of them access through their mobile phones. And it is not possible to browse images or stream videos on most of such gadgets.
Fourth, the claim that pornography ruins marital relationships (do note "marital"- the anti-porn campaigners do not talk about any relationship outside the holy boundary of matrimony, for obvious reasons.) and the idyllist belief that "virtuous" women do not watch pornography. A 2008 survey by India Today and AG Nielsen revealed one in five women watching and approving of porn. Forty five per cent of women who watched porn also made their own porn videos, and stated how it had helped them being sexually inventive and more intimate with their partners.
EROTICS' survey of sexual practices and behavior remains the most comprehensive one to be done in India. Of the respondents, 60 % women and 80 % men admitted to accessing sexual content online. Significantly, 30 % of women respondents said that such content deals with sexual and reproductive health and romance, too. More significant is the response that usage of pornography improved couples' sex lives and enhanced marital bliss.
Fifth, the minefield of Internet filters and the fiendish difficulty of filtering accurately. One could be tempted to embrace Iceland or David Cameron's recent measure of inserting default internet filters so that no site or search engine is allowed to be the handmaiden of the depraved, paedophiles and the like. However, no filter is ever perfect, and there are ways and means galore by which such barriers can be easily bypassed. Even if one argues in favour of dodgy filters, one has to contend the problem of deciding exactly what to block.
There are two basic options: a blacklist, in which everything not on the list is allowed, and a whitelist, in which only web pages on the list will be shown. A whitelist is impractical, given the sheer size of the internet. A blacklist, though, can only block sites that its creators know about. And again, the sheer size of the web, and the speed with which it changes, means they will probably always be somewhat behind the times.
A blocking dragnet produces hitherto unintended upshots. Recently, the Mantralaya's efforts to block stock market and gaming sites did end up blocking pornography websites too, though that was not the intention. An ironical but true twist, as reported here. Also, spare a thought for double-entendres. Would the people running the filters consider "The Missionary Position" – Hitchen's polemical critique of Mother Teresa, somewhat fetching, but not "pornographic" enough?
Last, the ridiculous judicial travesty wrought by the triumph of the "pornographic imagination", whereby sentences for rape have been reduced because the accused was exposed to pornography. Justice Krishna Iyer's words in Phul Singh v State deserve quoting in extenso:
"A philanderer of 22, overpowered by sex stress in excess… and in broad daylight overpowered this temptingly lovely prosecutrix of 24, …raped her in hurried heat and made an urgent exit having fulfilled his erotic sortie."
The Judge reduced the sentence partly on the grounds that with increasing "sex explosion" on celluloid, it was but natural for one to fall "victim" to pornography.
Or the case of Reepik Ravinder where Ravinder's sentence for raping a 5-year old was mitigated because he had watched too many porn films.
It is not pornophobia that we should be allowing to overpower our minds, but MacDworkinism and the discontents of liberal paternalism (the "nudge theory") and moral policing that we need to abhor.