Canada's #1 adult film model Bella French celebrated the release of her new video at Vivid Cabaret NYC, the red-hot three story gentlemen's club located at 61 W. 37th Street in Midtown Manhattan.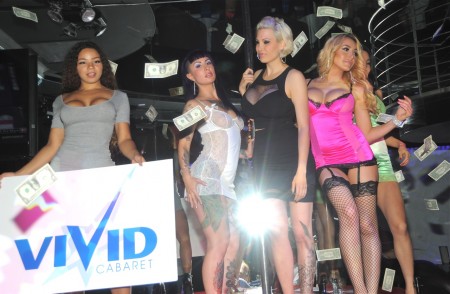 "There's always something fun going on at Vivid Cabaret," said Vivid Cabaret NYC Girl Kimora. "It was an amazing party. The club was super crowded. There were like over a hundred hot strippers here, and so many cool people in the audience. Bella introduced me to a famous athlete who was a big tipper. I'm not allowed to reveal his name because we protect everyone's privacy here at Vivid Cabaret."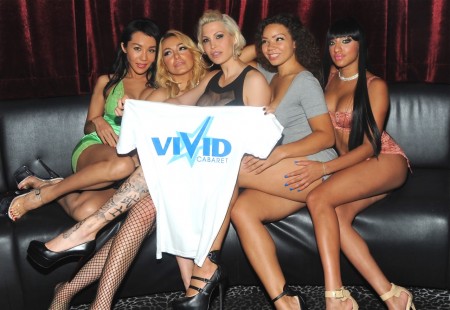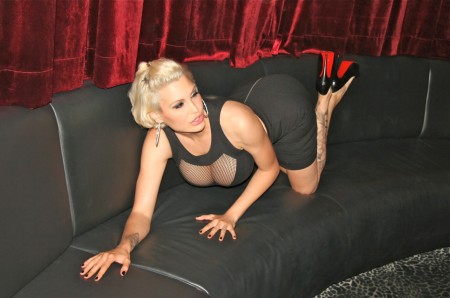 "I got to hang out with Bella on the Vivid Roof Deck and Smoking Lounge," said Vivid Cabaret NYC Girl Paige. "She's such a sweetheart."
A native of Montreal, Bella French has won many awards, including "Hottest Babe on the Internet," and "Cam Model of the Year." The platinum blonde bombshell made her USA debut earlier this year at Vivid Cabaret NYC's sister club, Rick's Cabaret NYC, where she met hundreds of her admiring fans.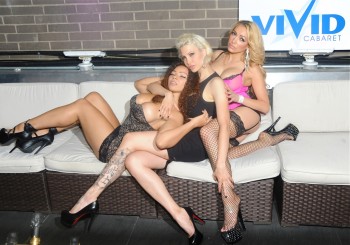 Vivid Cabaret NYC is famous for having the city's tallest stripper pole, and the first of its kind "VIP Ultra Lounge." It's already a favorite spot for pro athletes from all the major sports who like to "make it rain" on the club's gorgeous dancers.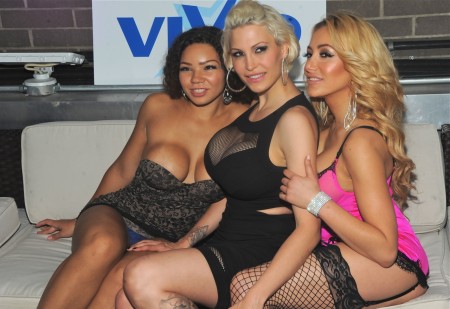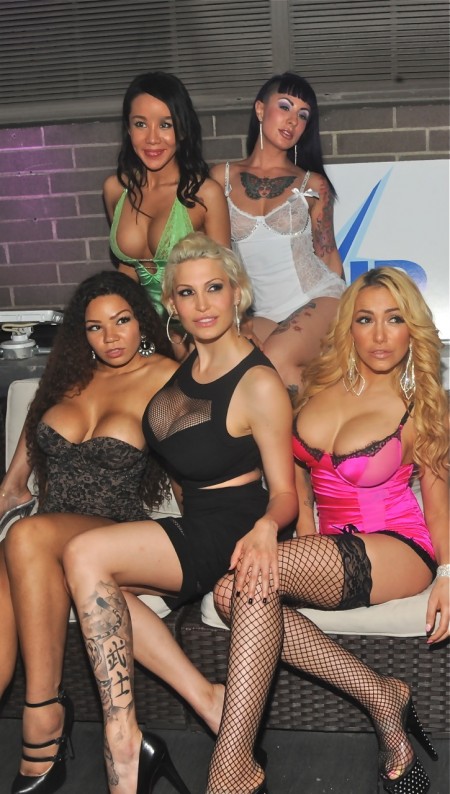 For more on Bella, please visit BellaFrench.com.
61 West 37th Street
*** Over 100 Entertainers Daily
*** Three Floors of Luxury
*** Deluxe Private Suites
*** VIP Ultra Lounge
*** 26 Foot Tall Stripper Pole
*** Roof Top Garden and Smoking Lounge
*** Now Open for Lunch
*** Four Stages
*** Vivid Radio (Sirius/XM Channel 102) Broadcast Studio
*** Just Four Blocks From Rick's Cabaret NYC
*** RICK: NASDAQ Listed
Photos courtesy of Vivid Cabaret NYC