"What's in a name? That which we call a rose by any other name would smell as sweet." ~ William Shakespeare
Question: Hi, I'm an adult film actress with over 150 scenes during the last three years. I feature dance, and am starting to endorse products. How can I protect my professional name and the brand that I'm building?
Name recognition is the capital that performers build. Your name, your media nicknames, and your slogans are your brand. It is how you advertise your services, sell merchandise, and gain recognition. The key to a successful brand is the ability to prevent other performers or businesses from illegally using your brand. A trademark is a smart and effective way to protect that brand.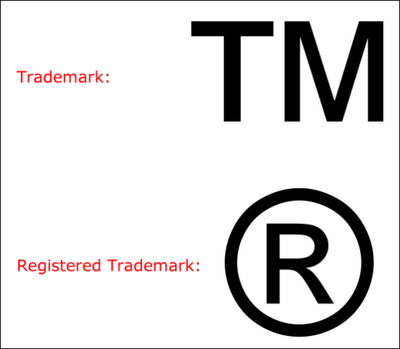 A performer's name, nicknames, or slogan may be trademarked. A performer's name becomes a trademark the moment it is used in association with entertainment services. The protection gained from use alone, however, is limited.
To obtain the best protection, a performer should apply for a federal or state registered trademark. A federal trademark provides the broadest protection in the U.S. It allows the performer to prevent others from using his or her name anywhere in the U.S. whereas, a state registration provides protection only in the state where the name is registered. A performer's trademarks may also be protected internationally.
What names can be registered? A performer can register a real or fictitious name, or "stage name", in connection with entertainment services. A performer, however, may not federally register a name that is already registered for the same or similar services.
Recently, Twigs — an acclaimed British singer named Tahlia Barnett — was sued by Linda and Laura Good. The Goods had performed under the name The Twigs for years and own a registered trademark for the name. In response, Twigs modified her name to 'FKA Twigs' to prevent infringement. For now, the Goods dropped the lawsuit.
If you have a stage name, media nicknames, or slogans that you use in connection with entertainment services, consider protecting that brand with a registered trademark. Take in to account: 1) product endorsements or licensing, 2) the work that you have put in to creating the brand, 3) your income compared to the minimal costs of a trademark, and 4) future work such as directing and producing adult films.
More information: US Patent and Trademark Office Musicians and Artists Profile
Disclaimer: This article provides general information regarding the law. It does not provide specific legal advice. The authors are licensed to practice in California and do not provide advice regarding other state law.
Karen Tynan, @karenattorney, is a California licensed attorney specializing in advising adult industry employers, and Grace Neibaron, @neibaronlaw, is an attorney licensed to practice in California and before the U.S. Patent and Trademark Office.