Tampa – A new month ushers in exciting new updates on Roxie Rae's network of fetish sites. And, fans will be treated to clips featuring Keisha Grey, as well as two clips featuring the princess herself, Roxie Rae. Other featured performers include Stefania Mafra and Pixie, and updates can be seen on Roxie Rae Fetish, Best Wedgies, The Foot Fantasy, and Karate Domination.
Since her return to the industry, Keisha has been a popular addition to Roxie's fetish family. In her new scene on Best Wedgies, Keisha satisfies her horny urges with front and back wedgies. Once she feels the soft fabric being pulled across her special parts, she can't help but to come over and over. You'll love this sexy solo scene!
Stefania also visited Best Wedgies, for her sexy JOI scene. She knows you love watching her wedgie herself and get off, but she makes things extra slippery, as she douses herself with lube. The panties glide inside her crack, and she encourages you to get wet as well. Keep going, and Stefania will let you cum.
Roxie takes over The Foot Fantasy and Roxie Rae Fetish with her two solo scenes. First on The Foot Fantasy, Roxie teases you with her tiny feet, and encourages you to let go and pleasure yourself. She'll arch those soles, and wiggle her toes until you explode. And, on Roxie Rae Fetish, Roxie fulfills your smoking fetish, as she sucks on her Marlboro, blowing smoke in your face. It makes you hotter, as Roxie ignores you and lights up another. Eat her ashes, and Roxie might just notice you are watching.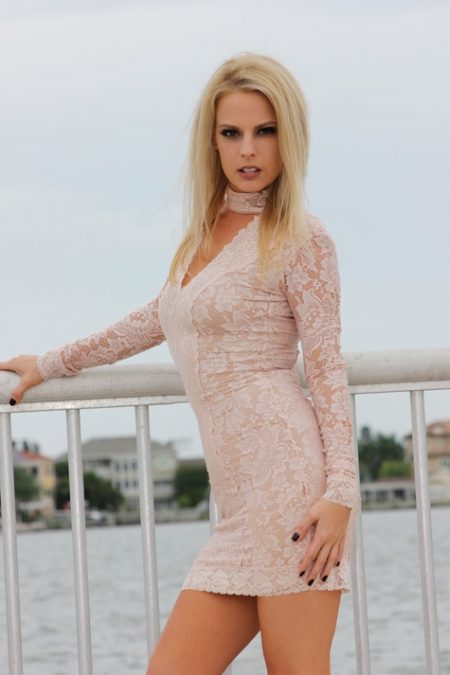 Pixie visits the dojo at Karate Domination for a personal JOI session. Playing your girlfriend, Pixie is excited to tell you all about class. She notices her excitement gets you excited, so she keeps going. The more she talks about the beatdowns she handed out in class, the harder you get. Pixie is so turned on, she encourages you to stroke until completion.
Follow Roxie on Twitter and her brand new Instagram account. For a complete list of who you can order custom videos with visit RoxieRae.com or email roxieraefetish@yahoo.com. Buying a gift off Roxie's wish list is the perfect way to please her. Roxie has been adding exclusive never before seen content to her OnlyFans at https://onlyfans.com/roxierae, and IWantRoxie.com is the place to find Roxie's best solo clips.
PR for Roxie Rae is provided exclusively by XXX STAR PR. Follow us on Twitter, @XXXStarPR and check out our website, xxxstarpr.com. For interviews or media inquiries, contact xxxstarpr@gmail.com.