Oh @RealRobBlack, you make me laugh. Remember when this "homosexual" used to fuck your girlfriend @katiesummersxxx off camera for fun? I do. Granted, I feel that may be more of an insult toward me, rather than throwing in your face that you're getting sloppy seconds from a guy you think is gay. We all know that Katie is not exactly the brightest crayon in the Special Ed box, now don't we? I'm sure turning her into your own little Lap Monkey wasn't too hard.
She's a stereotypical porn girl: Give her money, shiny object and sexual gratification and she'll love you until those run out. Well, Rob, everyone in the industry knows that you don't have 2 nickels to rub together; so shiny objects and money for Miss Summers' affection are out. Which means, Kudos to you for keeping her happy in bed. Oh, wait a second; didn't I mention I used to hook up with her? So, that may mean that I know what she's really into…
I do remember that Katie is REALLY into BISEXUAL THREESOMES. She just got off on the idea of fucking one guy while he was sucking off another. I refused to play that game, but I am the one who hooked her up with @NextDoorStudios and @JakeCruise so she could potentially live out these fantasies. (both are gay porn sites, who shoot some straight scenes, some bisex threesomes, and @katiesummersxxx has worked with).
Now, I also remember your wife (at the time) shamelessly flirting with me for months on end, years ago. She never said anything, but I know she knew I was a crossover performer. So, #Logics- your girlfriend pretty actively shoots for gay studios, with gay porn performers (fact may be a little outdated as I saw the June 2013 law suit), and your wife was flirting with a crossover performer. Rob, I could go into a slew of assumptions regarding where that all was going, but for time's sake, lets just go ahead and assume it was this: @RealRobBlack, you big 'ol queen, I do believe you like to play around the penis in your free time. With a girl present, of course. Wouldn't want people to think that you're all-the-way-gay. Isn't it fun to assume things?, especially when there's evidence to support it.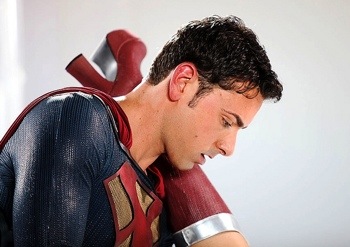 Source